Scores for Feb. 14 to Feb. 18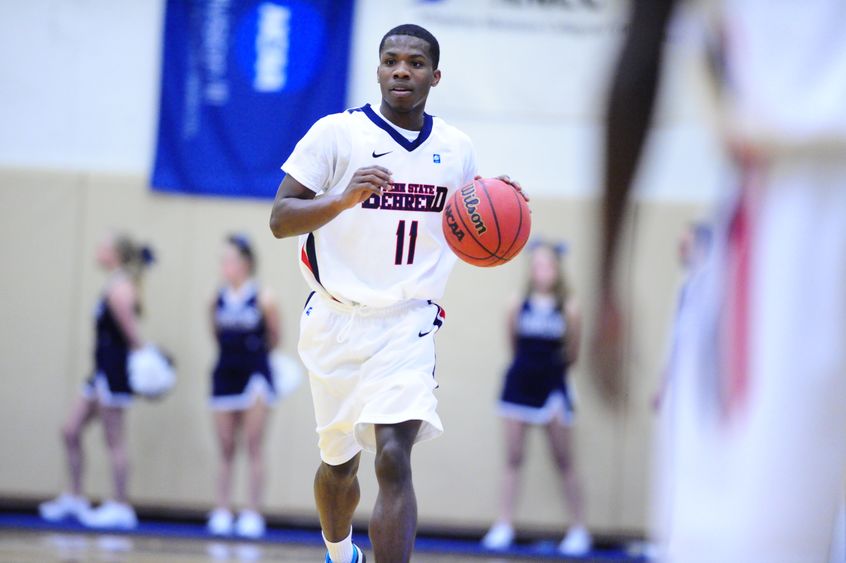 The Penn State Behrend men's basketball team secured the No. 2 seed in the Allegheny Mountain Collegiate Conference playoffs with a 90-78 win over Penn State Altoona. The women's team has the No. 5 seed.
Penn State Behrend's volleyball, tennis and track and field teams also were in action last week. Here are the highlights.
Men's basketball
Penn State Behrend 68, Hilbert 60
Penn State Behrend 90, Penn State Altoona 78
Andy Niland, a sophomore from Fairview, and Connor McLaughlin, a junior from Ashtabula, Ohio, scored 18 of the Lions' final 24 points against Hilbert. The lead changed eight times in the game's final 20 minutes.
Women's basketball
Hilbert 68, Penn State Behrend 48
Penn State Behrend 85, Penn State Altoona 60
Heidi Langhorst, a sophomore from Coraopolis, scored a career-high 22 points against Penn State Altoona. She added 12 rebounds.
Men's track and field
First (of nine teams) at the Kenyon College Classic
Luke Patten, a senior from West Middlesex, won the pole vault with an ECAC-qualifying height of 16.2 feet. Mitchell Obenrader, a senior from Fryburg, won the shot put with a 52.9-foot throw.
Women's track and field
First (of nine teams) at the Kenyon College Classic
The Lions were tied with Kenyon entering the final event – the 4x400 relay. The Penn State Behrend relay – Courtney Sargent, Katelyn Hancock, Jenna Shelton and Caitlin Plazony – finished fourth, winning the meet by 2.5 points.
Men's volleyball
Penn State Behrend 3, D'Youville 0
East Mennonite 3, Penn State Behrend 0
Trenton Munk, a senior from Baden, hit a career-high .750 with 12 kills on 16 attempts against D'Youville. Calvin Nowicki, a freshman from Eden, N.Y., added 14 assists.
Men's tennis
Penn State Behrend 9, Waynesburg 0
Scores, results and updates for Penn State Behrend athletics are posted at psblions.com.
Contact
Robb Frederick
Assistant director, news and information, Penn State Behrend
Jill Yamma
Sports information director, Penn State Erie, The Behrend College