Admissions events to be held July 28, Aug. 3 and Aug. 4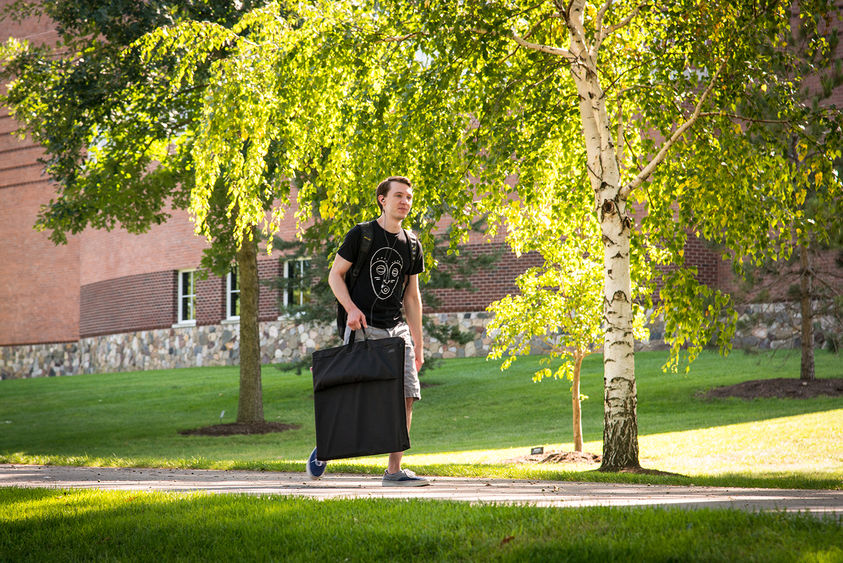 ERIE, Pa. — High school students and their families are invited to attend informal-yet-informative summer admissions events with faculty and other representatives of Penn State Erie, The Behrend College.
The college will host two Spend a Summer Day programs, on Friday, July 28, and Friday, Aug. 4. Both begin at 1 p.m. with an Information Fair; faculty from the Black School of Business, School of Humanities and Social Sciences, School of Science, and the School of Engineering will be available to speak with and answer questions from students and their parents.
The fair will be followed by presentations on academics, admissions and financial aid; walking tours of campus; and free scoops of Penn State's famous Berkey Creamery ice cream. The program concludes at 4:15 p.m.
One evening event will follow a similar schedule. It begins at 5 p.m. on Thursday, Aug. 3.
In addition, the college will hold twice-daily Get to Know Us sessions on most summer weekdays. Students who make any type of admissions visit to campus this summer will have their $65 Penn State application fee waived.
Spend a Summer Day and Get to Know Us events are free to prospective students and their families, but advance registration is requested and can be made online at behrend.psu.edu/visit, by calling 814-898-6100 (toll free 866-374-3378), or by emailing [email protected].