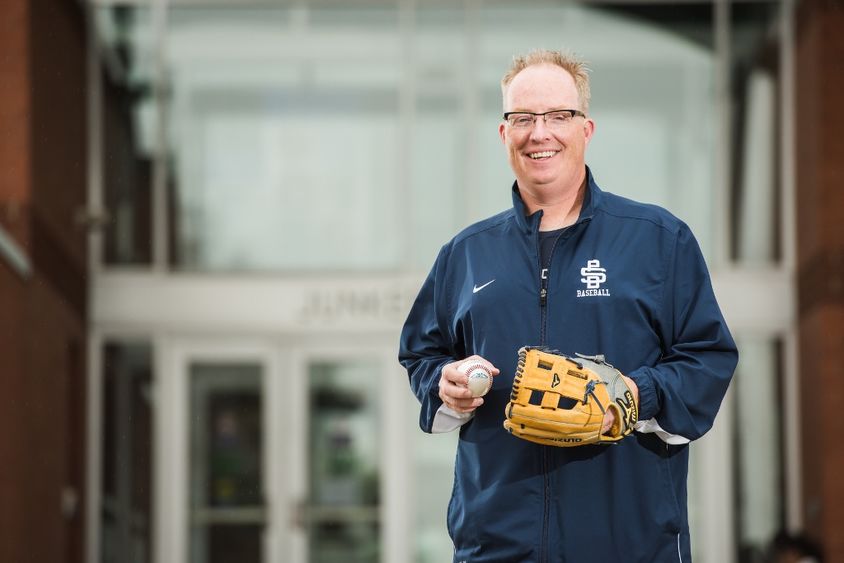 ERIE, Pa. — Paul Benim enrolled at Penn State Erie, The Behrend College, in 1988. He hasn't yet left.
Benim has coached the college's baseball team for 22 seasons. Before that, he coached the softball team for three years.
Benim played baseball for Penn State Behrend while completing a bachelor's degree in business and behavioral science. "I'm still here because I saw what Behrend could be, and I also hoped for that," he said.
His commitment to the college is shared by others in Penn State Behrend's athletics program, which fields 24 NCAA Division III men's and women's varsity teams: The average tenure of the current coaching staff is 12 years.
Dave Niland has coached the men's basketball team for 23 years. Dan Perritano is in his 25th year with the men's soccer team.
The longevity of the college's coaches resonated with women's basketball coach Christine Slater when she interviewed for her job three years ago.
"You know it's a great place when you walk into an interview and every coach has been here for 15 to 20 years," she said. "Otherwise, why would they be here?"
Ask Benim, Niland or Perritano why they've stayed, and you get the same answer: leadership.
"The administration has been great here, and it's very stable," Niland said. "Herb Lauffer and Roger Sweeting (former directors of athletics) really made us understand what's most important, and that's your players. They are your top priority, even after they graduate."
Lauffer and Sweeting were especially influential for the coaches early in their careers. For any first-time head coach, there is an acclimation period. Losses weigh heavily.
"When you're young, you struggle, and if you don't have great leadership, you won't survive," Niland said.
After Lauffer's death and Sweeting's retirement, the college hired Brian Streeter as director of athletics in 1996. He has been just as committed to athletics as his predecessors were.
"It's huge when you're around someone who cares about your sport almost more than you do," Perritano said. "That's how Brian is."
While Benim, Niland and Perritano have often looked to the school's director of athletics for support, they also rely on one another.
"It's a very tight-knit group of coaches, and we help one another," Niland said. "We always say, 'There's winning, and there's misery,' so we can always relate to how one another is feeling."
A winning record makes things easier. Under Benim, the baseball team has won five Allegheny Mountain Collegiate Conference championships. Niland's basketball teams have qualified for the NCAA tournament seven times, and Perritano has led his teams to five NCAA regional semifinals.
The college has grown along with their programs. Penn State Behrend had fewer than half of its 4,600 current students when Benim, Niland and Perritano took their coaching roles. There were only three residence halls, and just eight NCAA Division III sports.
The athletics facilities also have improved. The $10.2 million Junker Center opened in 2001, the same year the college built its baseball and softball complex. In 2013, Penn State Behrend added a $2.9 million soccer and lacrosse complex.
"You'd be hard-pressed to find another school that's changed as much as we have," Niland said.
The constant, according to the coaches, has been a warm, family atmosphere.
"There's just such a sense of teamwork," Perritano said. "We all root for one another, and we all know how blessed we are to be here and do this."
Contact
Jill Yamma
Sports information director, Penn State Erie, The Behrend College
Heather Cass
Publications and design coordinator
Penn State Erie, The Behrend College