The Logan Series returns Sept. 26 to Penn State Behrend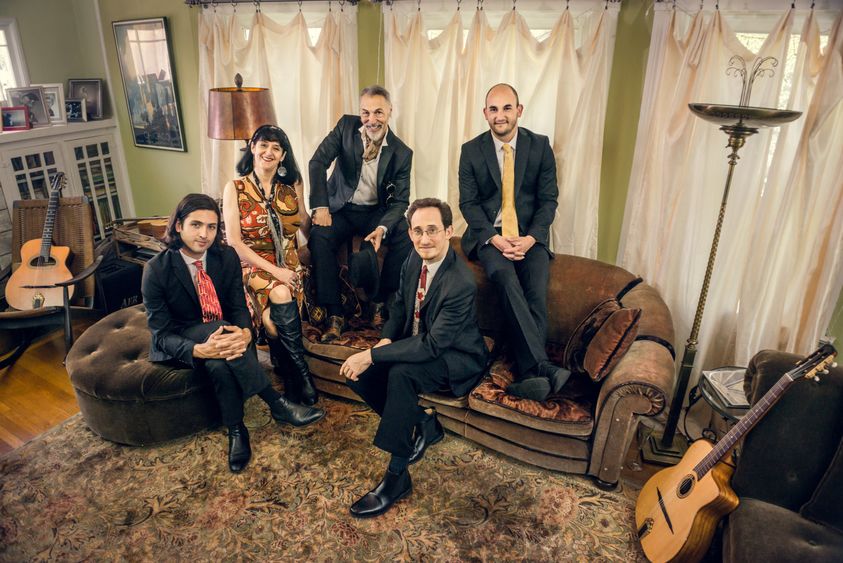 ERIE, Pa. — The Beatles and jazz. It's an unconventional combination. That does not mean it's a bad one, though.
"I usually don't think that Beatles and jazz mix well, frankly, but the Hot Club of San Francisco pulled this one off," Laurence Donohue-Greene, managing editor of The New York City Jazz Record, wrote in a 2016 review.
The Hot Club of San Francisco will bring its jazzy tunes to Penn State Erie, The Behrend College, on Tuesday, Sept. 26, when the group opens the 28th season of Music at Noon: The Logan Series. The performance takes place at noon in McGarvey Commons, in the college's Reed Union Building. Admission is free, and reserved parking for audience members will be available in the Reed lot.
The Hot Club of San Francisco borrows the instrumentation of violin, bass and guitars from the original Quintette du Hot Club de France, a 1930s group led by Jean "Django" Reinhardt that pioneered the genre of gypsy jazz. Led by lead guitarist Paul Mehling and Grammy-winning violinist Evan Price, the Hot Club of San Francisco provides arrangements of both classic tunes and original compositions.
The group has been performing for more than 20 years and has released 13 albums in that time. The most recent, "John Paul George & Django," is comprised of all Beatles compositions, played in the traditional gypsy-jazz style.
Music at Noon: The Logan Series was founded by Mrs. Kay Logan in 1989 and receives major support from the Kay Logan Trust. Additional funding is provided by the Penn State Behrend Student Activity Fee. Music at Noon receives state arts funding support through a grant from the Pennsylvania Council on the Arts, a state agency funded by the Commonwealth of Pennsylvania, and the National Endowment for the Arts, a federal agency. Additional support for this program is provided in part from an Erie Arts & Culture Project Grant, made possible by community contributions to the Combined Arts & Cultural Campaign and the Erie Arts Endowment.
For more information about The Logan Series or The Hot Club of San Francisco's appearance, contact series director Gary Viebranz at 814-898-6289 or email [email protected].
Contact
Steve Orbanek
Marketing Communications Coordinator, Penn State Erie, The Behrend College