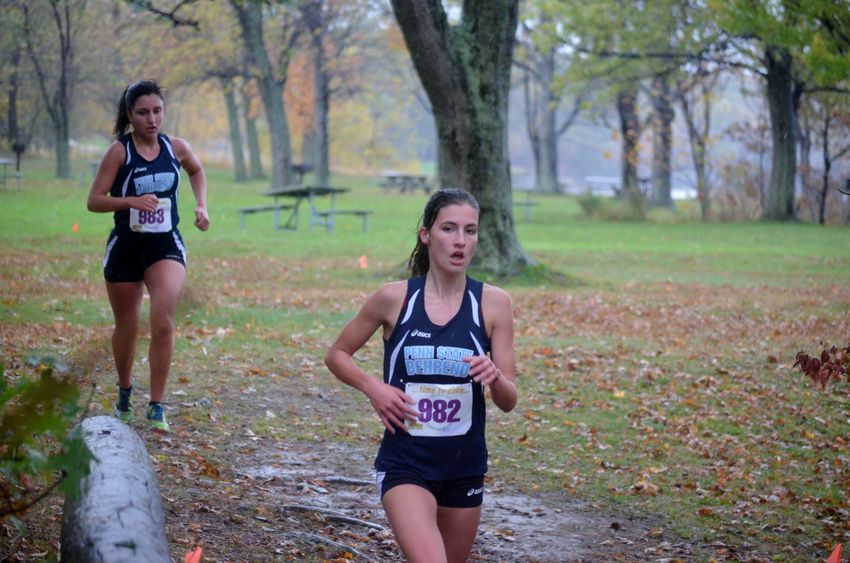 ERIE, Pa. — Runners from Penn State Erie, The Behrend College, dominated the Allegheny Mountain Collegiate Conference championships in Angloa, New York. The women's team recorded its first-ever perfect score, with runners in each of the top-five spots. Nine Lions finished in the top 15 in the men's race.
Savanna Carr, a freshman from Franklin, won the individual women's title, finishing the 6K race in 23:23. She ran at a 6:16-mile pace. Dylan Buffington, a senior from Brookville, placed second in the men's field, finishing in 26:43.
The college's soccer, volleyball, water polo, tennis, bowling, and swimming and diving teams also competed last week. Here are the highlights:
Men's soccer
Penn State Behrend 1, Medaille 0
Penn State Behrend 2, La Roche 0
Penn State Behrend 3, Pitt-Bradford 1
The Lions have won 11 of their last 12 matches, outscoring their opponents 29-6. The team is ranked No. 8 in the National Soccer Coaches Association of America Great Lakes Region poll.
Women's soccer
Penn State Behrend 8, Medaille 1
Penn State Berhend 2, La Roche 0
Penn State Behrend 2, Pitt-Bradford 1
Jordan Oberlander, a senior from Waterford, and Olivia Belack, a senior from Upper St. Clair, each scored two goals against Medaille. The Lions finished the regular season undefeated in conference play.
Men's swimming and diving
Westminster 151, Penn State Behrend 143
Penn State Behrend 200, Alfred State 95
The Lions won 15 of the 16 events against Alfred State. The team swept the 100, 200, 500 and 1,000 freestyle races and the 200 individual medley.
Women's swimming and diving
Westminster 170, Penn State Behrend 85
Alfred State 154, Penn State Behrend 126
Abigail Witmer, a sophomore from Herndon, Virginia, won three events against Westminster and four against Alfred State.
Men's water polo
Gannon 15, Penn State Behrend 11
Penn State Behrend 17, Connecticut College 10
Penn State Behrend 7, LaSalle 8
Penn State Behrend 10, Washington and Jefferson 6
Iona 17, Penn State Behrend 5
Goalie Matt Olimski, a freshman from San Diego, had a record 24 saves in the win against Connecticut College. He was named the Mountain Pacific Sports Federation Newcomer of the Week for the second consecutive week.
Women's bowling
Thiel 3, Penn State Behrend 1
Women's volleyball
Penn State Behrend 3, Mt. Aloysius 0
Penn State Behrend 3, Medaille 0
Penn State Behrend 3, Franciscan 0
Setter Hannah Saunders, a senior from Elizabeth, had 32 assists and 11 digs in the match against Mt. Aloysius. With the win, the Lions secured the No. 3 seed for the AMCC playoffs.
Women's tennis
Pitt-Altoona 5, Penn State Behrend 2
Scores, results and updates for Penn State Behrend athletics are posted at psblions.com.