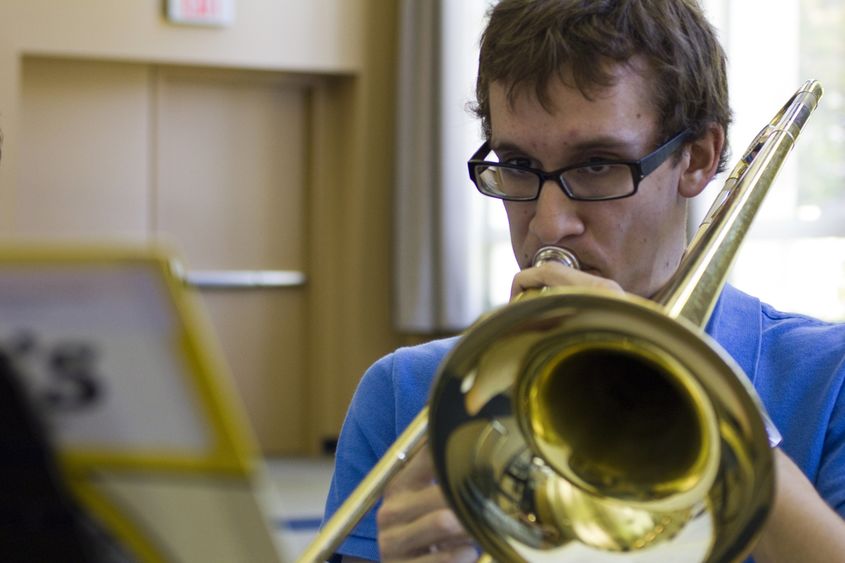 ERIE, Pa. — The Jazz Ensemble at Penn State Erie, The Behrend College, will perform its fall concert Tuesday, Dec. 5, at 8 p.m. in the McGarvey Commons of the college's Reed Union Building.
The concert will feature selections from the standard repertoire — Ellington, Mingus, etc. — as well as arrangements of popular modern songs, including Queen's "Bohemian Rhapsody" and Soundgarden's "Black Hole Sun." Joel Hunt, assistant teaching professor of digital music, conducts the Behrend Jazz Ensemble, which is comprised of saxophones, trumpets, trombones and a rhythm section consisting of piano, guitar, bass, drums and auxiliary percussion.
"In the 1930s and 40s, it was standard practice for jazz musicians to perform arrangements of recent popular songs," Hunt said. "Although we'll be playing some unusual repertoire in Queen and Soundgarden, we're actually referencing an earlier practice that is deeply rooted in the jazz tradition."
Admission to the ensemble's fall concert is free and open to the public. For additional information, please contact Hunt at [email protected].
Contact
Steve Orbanek
Marketing Communications Coordinator, Penn State Erie, The Behrend College