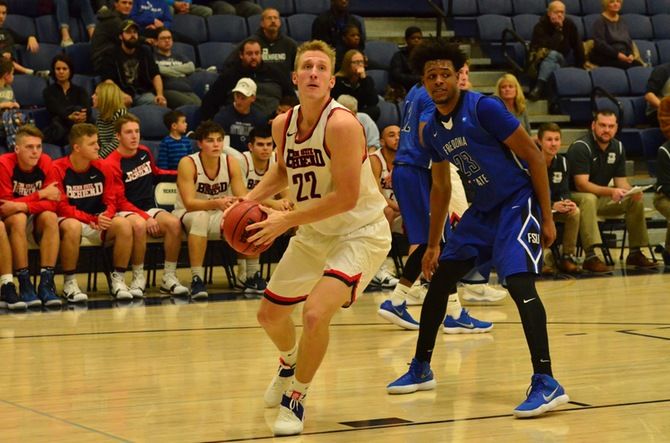 ERIE, Pa. — The Penn State Behrend men's basketball team defeated Thiel, 57-56, and dominated Allegheny, 75-45. The Lions begin conference play when they host D'Youville on Nov. 29.
The scores from last week:
Men's basketball
Penn State Behrend 75, Allegheny 45
Mount Union 80, Penn State Behrend 74
Penn State Behrend 57, Thiel 56
Justin Gorny, a junior from South Park, scored 14 points and had four rebounds, two assists and two steals in the win against Allegheny. Dan Wanker, a junior from Pittsburgh, added 12 points.
Women's basketball
Adrian 69, Penn State Behrend 64
Penn State Behrend 88, Wooster 71
Erika Woll, a senior from Erie, scored a career-high 27 points in the win over Wooster. Emily Kinecki, a junior from Erie, added 23 points, the most in her collegiate career.
Scores, results and updates for Penn State Behrend athletics are posted at psblions.com.
Contact
Robb Frederick
Assistant director, news and information, Penn State Behrend
Jill Yamma
Sports information director, Penn State Erie, The Behrend College