Grammy-nominated ZOFO to perform Feb. 21 in Music at Noon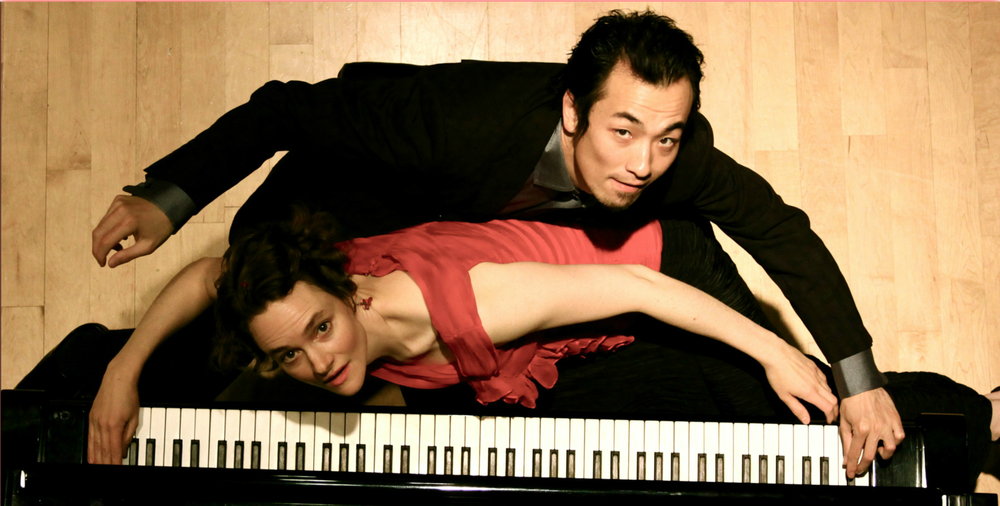 ERIE, Pa. — As one of the only duos in the world devoted exclusively to piano duets, ZOFO works to redefine what's expected from four-hand groups.
"ZOFO's feisty performances surge with athletic precision, always mindful of how much joy there is in the music," wrote Anne Midgette and Tom Huizenga in a Washington Post review.
"Four-hands-one-piano performances are a dime a dozen, but not the ZOFO way. ... Simply gorgeous," added Janos Gereben in a review for San Francisco Classical Voice.
On Wednesday, Feb. 21, local audiences will witness ZOFO's artistry firsthand when the duo performs at Penn State Erie, The Behrend College, as part of Music at Noon: The Logan Series. The concert begins at noon in McGarvey Commons, in the college's Reed Union Building. Admission is free, and reserved parking for audience members will be available in the Reed lot.
Since forming ZOFO in 2009, solo pianists Eva-Maria Zimmermann and Keisuke Nakagoshi have performed across the world at locations that include Carnegie Hall and Tokyo, Japan. The duo focuses on 20th and 21st century repertoire and completes commissioned works from noted composers each year. ZOFO also has been nominated for two Grammy Awards.
Music at Noon: The Logan Series was founded by Mrs. Kay Logan in 1989 and receives major support from the Kay Logan Trust. Additional funding is provided by the Penn State Behrend Student Activity Fee. Music at Noon receives state arts funding support through a grant from the Pennsylvania Council on the Arts, a state agency funded by the Commonwealth of Pennsylvania, and the National Endowment for the Arts, a federal agency. Additional support for this program is provided in part from an Erie Arts & Culture Project Grant, made possible by community contributions to the Combined Arts & Cultural Campaign and the Erie Arts Endowment.
For more information about The Logan Series or ZOFO's appearance, contact series director Gary Viebranz at 814-898-6289 or email [email protected].
Contact
Steve Orbanek
Marketing Communications Coordinator, Penn State Erie, The Behrend College