Tempesta di Mare highlights Music at Noon concert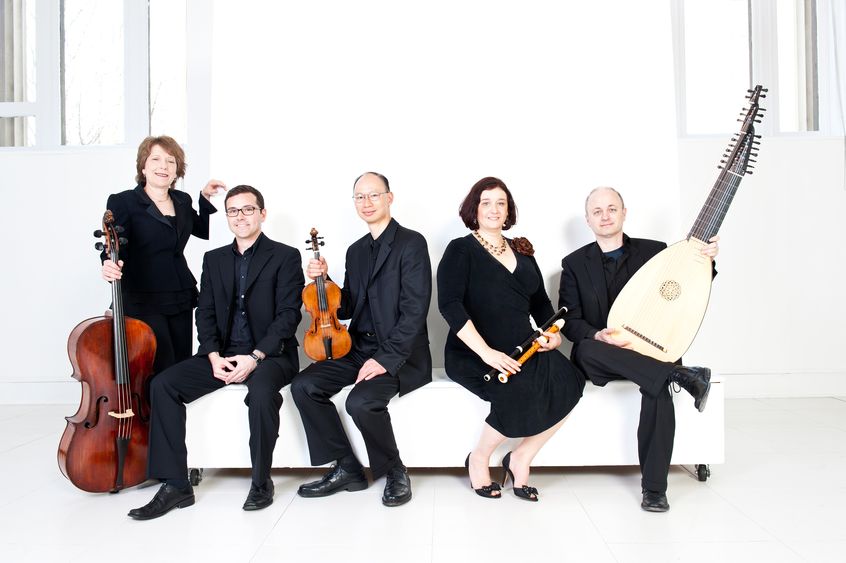 ERIE, Pa. — At its roots, Baroque music is meant to be both conversational and improvisational. While the genre might not be as popular as it once was, Tempesta di Mare is doing its part to keep it alive.
"Tempesta di Mare is the model of a top-notch period orchestra, presenting unusual repertoire in first-rate performances," wrote Lawrence Budman in a Miami Herald review. "Their intonation and unanimity is unfailingly precise and the warm and alluring sound of gut strings blended wonderfully with the lighter timbres of Baroque winds."
On Thursday, March 15, Tempesta di Mare will bring its distinct blend of Baroque music to Penn State Erie, The Behrend College, when the group performs as part of Music at Noon: The Logan Series. The concert will take place at noon in McGarvey Commons, in the college's Reed Union Building. Admission is free, and reserved parking for audience members will be available in the Reed lot.
Led by directors Gwyn Roberts and Richard Stone as well as concertmaster Emlyn Ngai, Tempesta di Mare has performed more than 280 concerts with works by more than 70 composers. The Philadelphia-based group has toured both the U.S. and Europe and has released 10 CDs through Chandos, one of the top classical music record companies.
Music at Noon: The Logan Series was founded by Mrs. Kay Logan in 1989 and receives major support from the Kay Logan Trust. Additional funding is provided by the Penn State Behrend Student Activity Fee. Music at Noon receives state arts funding support through a grant from the Pennsylvania Council on the Arts, a state agency funded by the Commonwealth of Pennsylvania, and the National Endowment for the Arts, a federal agency. Additional support for this program is provided in part from an Erie Arts & Culture Project Grant, made possible by community contributions to the Combined Arts & Cultural Campaign and the Erie Arts Endowment.
For more information about The Logan Series or the Tempesta di Mare's appearance, contact series director Gary Viebranz at 814-898-6289 or email [email protected].
Contact
Steve Orbanek
Marketing Communications Coordinator, Penn State Erie, The Behrend College