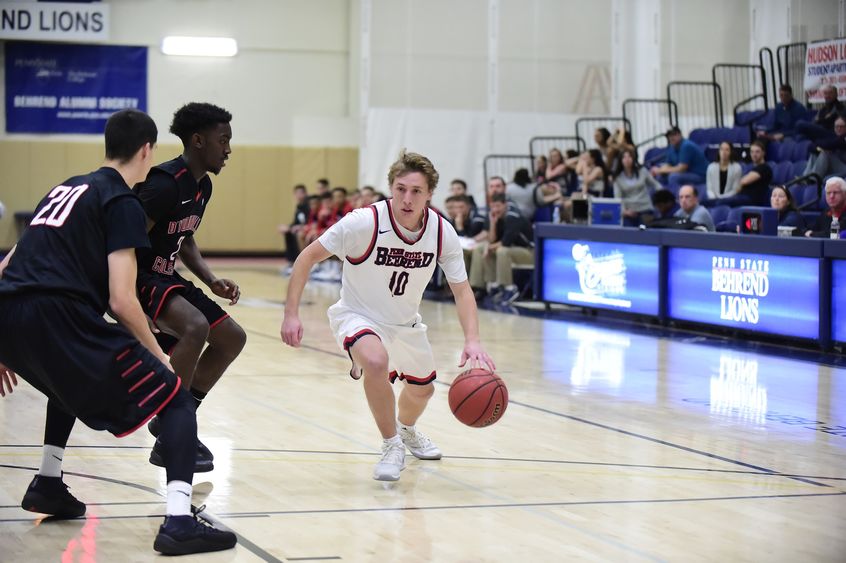 The men's basketball team at Penn State Erie, The Behrend College, lost to La Roche in the Allegheny Mountain Collegiate Conference championship game. The women's team lost to Hilbert in the semifinals.
The college's volleyball, wrestling, tennis, water polo and baseball teams also were in action last week. Here are the highlights:
Men's basketball
La Roche 77, Penn State Behrend 74
Penn State Behrend 79, Medaille 76
Justin Gorny, a junior from South Park, scored a career-high 28 points against Medaille. Andy Niland, a junior from Fairview, scored 22 against La Roche. He also had 10 assists.
Women's basketball
Hilbert 56, Penn State Behrend 47
Penn State Behrend 63, Medaille 57
Erika Woll, a senior from Erie, scored a game-high 22 points against Medaille. She also had 10 assists. Emily Kinecki, a junior from Erie, scored 15 points against Hilbert.
Men's volleyball
Penn State Behrend 3, Penn State Altoona 2
Penn State Behrend 3, Thiel 1
Dillon Hildebrand, a sophomore from Red Lion, had 17 kills and 13 digs against Thiel.
Men's wrestling
Twelfth (of 18 teams) at the NCAA Regionals
Jake Paulson, a freshman from Erie, placed fourth in the 184-pound weight class. Jacob Parsons, a senior from Titusville, was fifth at 197 pounds.
Men's tennis
Penn State Behrend 9, Westminster 0
Baseball
Franklin 15, Penn State Behrend 3
Franklin 15, Penn State Behrend 6
Mason McGuire, a junior from Pittsburgh, was 3-for-4 in the first game against Franklin, hitting a double and two singles.
Women's water polo
Mercyhurst 14, Penn State Behrend 2
Gannon 17, Penn State Behrend 8
Scores, results and updates for Penn State Behrend athletics are posted at psblions.com.
Contact
Robb Frederick
Assistant director, news and information, Penn State Behrend
Jill Yamma
Sports information director, Penn State Erie, The Behrend College