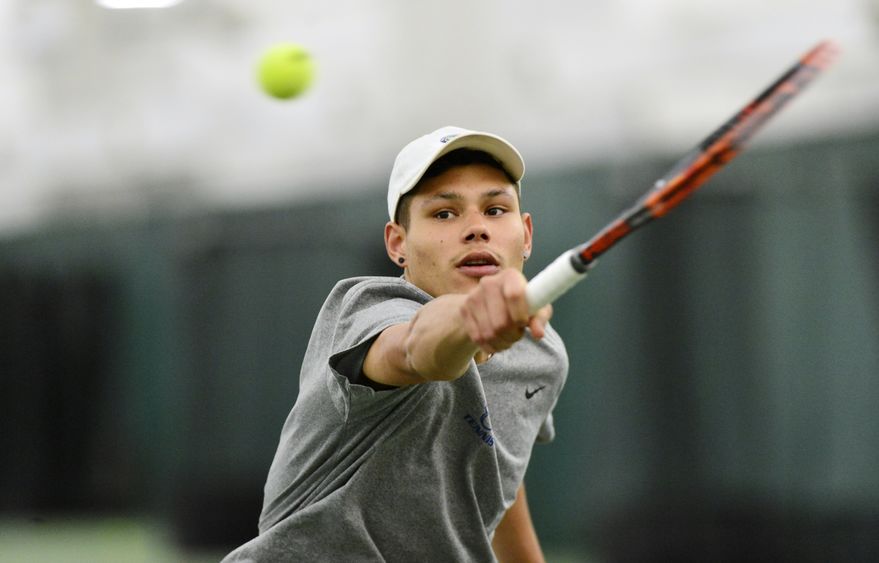 A 7-2 loss to Houghton snapped a six-match win streak for the men's tennis team at Penn State Erie, The Behrend College. The Lions visit Franciscan on March 23.
The college's baseball, softball, volleyball and water polo teams also were in action last week. Here are the highlights:
Baseball
Penn State Behrend 4, Muskingum 2
Penn State Behrend 6, Muskingum 5
Scott Sada, a junior from Saegertown, hit a grand slam in the first game against Muskingum. Jack Herzing, a senior from St. Mary's, struck out a season-high nine batters.
Softball
Westminster 2, Penn State Behrend 1
Westminster 8, Penn State Behrend 3
Katie Gozzard, a junior from Pittsburgh, and Lauren Wentz, a freshman from Grove City, each hit their first home runs of the season against Westminster.
Men's volleyball
Penn State Altoona 3, Penn State Behrend 1
Penn State Behrend 3, D'Youville 0
Tyler Hermann, a junior from Cranberry Township, had 14 kills, nine digs, four blocks and two assists against Penn State Altoona.
Women's water polo
Washington and Jefferson 10, Penn State Behrend 7
Penn State Behrend 13, Caltech 5
Penn State Behrend 17, Grove City 10
Lauren Wood, a junior from Vernon Hills, Illinois, scored six goals against Grove City and four more against Caltech. She had three goals against Washington and Jefferson.
Men's tennis
Houghton 7, Penn State Behrend 2
Penn State Behrend 9, Pitt-Bradford 0
Penn State Behrend 5, Otterbein 4
Yanique Apgar, a senior from Pittsburgh, and Scott Russell, a sophomore from Pittsburgh, have not lost at No. 1 doubles since they were paired on Feb. 10.
Scores, results and updates for Penn State Behrend athletics are posted at psblions.com.
Contact
Robb Frederick
Assistant director, news and information, Penn State Behrend
Jill Yamma
Sports information director, Penn State Erie, The Behrend College