Tickets now available for Dec. 7 concert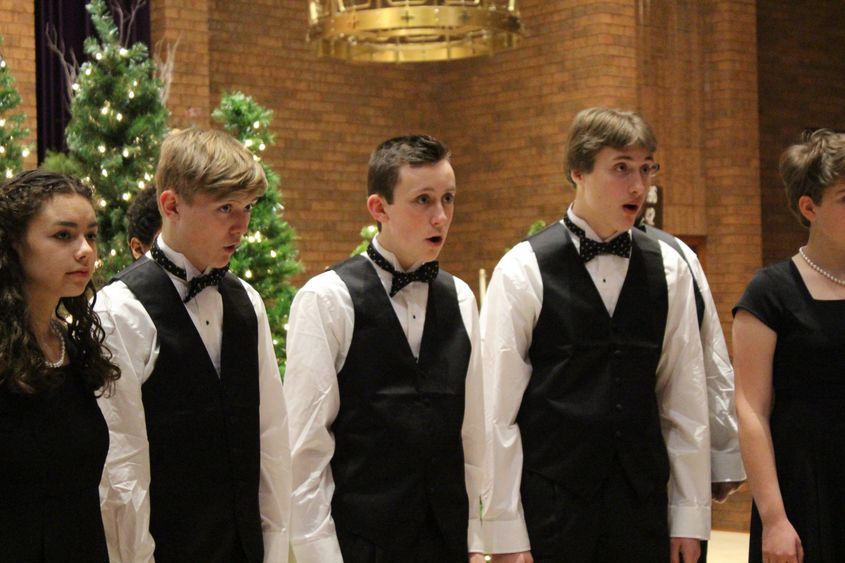 ERIE, Pa. — When we wonder, it leads to discovery. This winter, the Young People's Chorus of Erie hopes that discovery comes in the form of its annual holiday concert.
"Star of Wonder" will be held at 7 p.m. Friday, Dec. 7, at Our Lady of Peace Church, located at 2401 W. 38th St. in Erie. Musical selections will focus on stars and celestial bodies, as well as the theme of "wonder." Several holiday favorites also will be performed.
"When we wonder or are in a state of wonder, we acknowledge that we don't know everything just yet," said Gabrielle Dietrich, YPC Erie's artistic director. "We recognize that we are only a small part of something much larger. Despite all odds, light from a star millions of light years away travels across galaxies, and we are here to see it. There it is: wonder."
Dietrich will conduct the Concert Chorus; Young Men's Chorus; Chorale; and Cantare, YPC's youngest chorus. Joyce Kriner and Emily Cabanillas will serve as pianists for the concert.
YPC Erie is a youth outreach organization of the School of Humanities and Social Sciences at Penn State Behrend and is northwestern Pennsylvania's only comprehensive youth choral music program.
Tickets for "Star of Wonder" are available now. Adult tickets cost $10, and tickets for children ages 7-12 are $5. Children under the age of 6 are free.
To order tickets, call the YPC Erie office at 814-898-6789.
Contact
Steve Orbanek
Marketing Communications Coordinator, Penn State Erie, The Behrend College