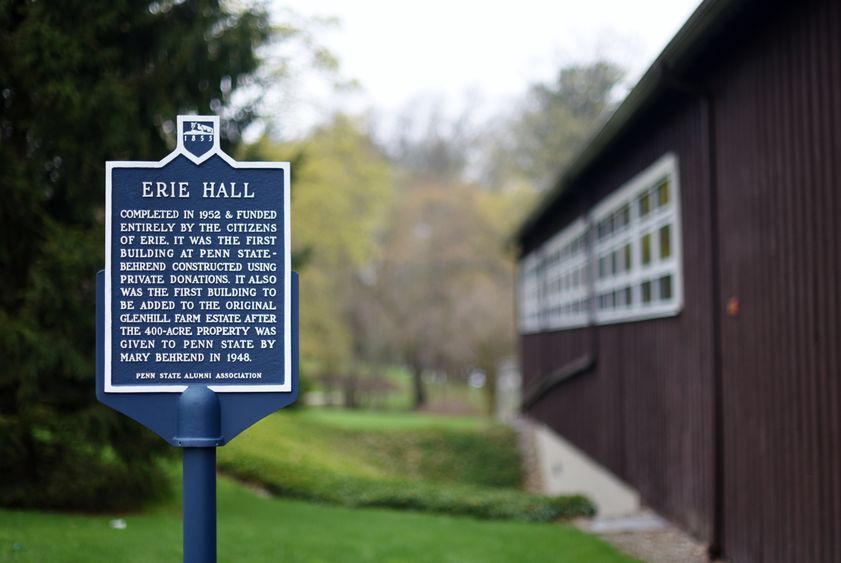 UNIVERSITY PARK, Pa. -- The Penn State Board of Trustees Committee on Finance, Business and Capital Planning approved a recommendation to name Sasaki Associates of Watertown, Massachusetts, as the architect for the Erie Hall project at Penn State Behrend during its meeting today (May 2). The recommendation goes to the full board for consideration on May 3.
The project will result in a new facility that will address the increased interest among Behrend students for individual and group recreation space. Gymnasium, studio and locker room space will serve to relieve pressure on Behrend's Junker Center, which was built in 2000, and create additional facilities for student fitness and recreational activities including spinning, yoga, dance and intramural sports.
Behrend students have committed $9 million to the overall project, using funds from the Student Facility Fee. Construction of the building is expected to begin in 2020.
"The student commitment underscores the need for expanded and improved fitness and recreational facilities at Penn State Behrend," Chancellor Ralph Ford said. "Our enrollment has increased by nearly 25 percent since Junker Center opened, and space assessments have identified a definitive need for more student life space, most notably, for fitness and recreation."
In addition to fitness and recreation facilities, the building will provide new space for several of the college's NCAA Division III athletics programs, including baseball, softball, track and field, cross country and wrestling. New locker rooms, team rooms, athletic training areas and practice space will enhance opportunities for Behrend student athletes to excel.
The new center is also expected to house the college's Personal Counseling and Police Services offices. Personal Counseling will use the new space to offer workshops related to anxiety reduction, stress management, nutrition and healthy living strategies, among other health-related topics.