Choristers to perform free concert at Christ Church Cathedral during tour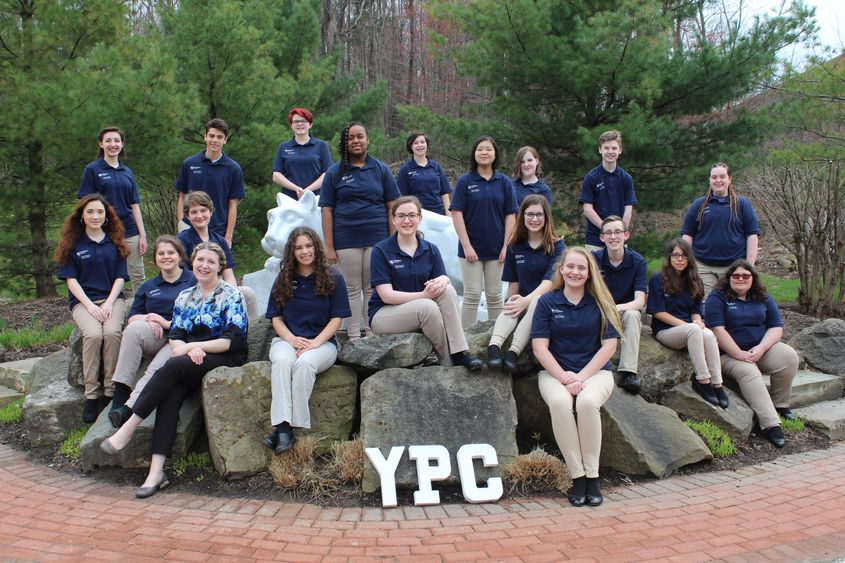 ERIE, Pa. — Beginning June 10, The Young People's Chorus of Erie, a youth outreach program of Penn State Behrend, will embark on a special tour that will see the choristers travel through Morgantown, West Virginia; Dayton, Ohio; and Louisville, Kentucky.
During the tour, which concludes June 14, YPC Erie will host a free concert at Christ Church Cathedral in Louisville, at 7 p.m. on Wednesday, June 12. Christ Church Cathedral is located at 421 South 2nd St.
YPC choristers also will participate in choral clinics with Kym Scott, director of choral activities for West Virginia University's School of Music, and Donna Cox, professor of music at the University of Dayton and conductor of the Ebony Heritage Singers.
The concert will feature songs by YPC Erie's advanced chorus, Chorale, comprised of singers ages 12-19. Music selections will come from YPC Erie's recent spring concert, "For the Beauty of the Earth." Some of the songs they will perform include "Somagwaza," "Loch Lomond," "Hotaru koi" and "Ye Banks and Braes."
Joining Chorale at the Louisville concert will be La Forza, a vocal chamber group dedicated to the performance of excellent choral music from classical, pop and world music traditions. Founded earlier this year, La Forza is comprised of professional musicians from Louisville to Erie, and its six members are active performers, educators and advocates of the arts. The collaboration with the Young People's Chorus of Erie marks their first live performance.
YPC Erie is northwestern Pennsylvania's only comprehensive youth choral music program. The organization dates back to 2009, when the late Howard Lincoln, local businessman and the former director of choral activities at Penn State Behrend, recognized a need for young people in the Erie community to have opportunities to further their personal and creative talents and appreciation for the arts.
The mission of YPC Erie today remains true to its origin: Give every child in the community the opportunity to further their personal and artistic growth and help foster cross-cultural understanding. With an emphasis on diversity, YPC Erie brings together young singers from across Erie County. Since 2009, more than 1,200 students from more than 30 different public, private and parochial schools have benefited from the YPC Erie program — currently, more than 60 choristers participate in YPC Erie's choral program.
Contact
Steve Orbanek
Marketing Communications Coordinator, Penn State Erie, The Behrend College