Tickets now available for May 11 concert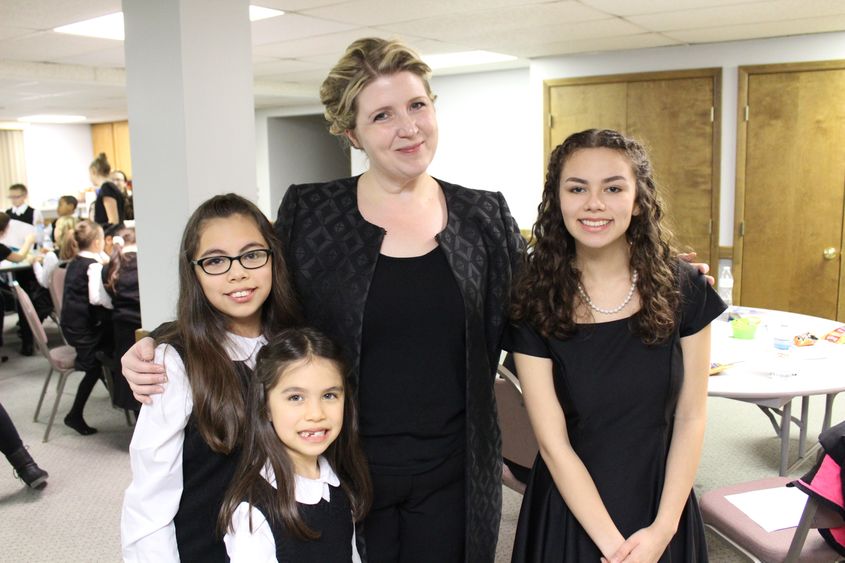 In the Broadway musical "Dear Evan Hansen," the song "You Will Be Found" carries a message of inclusion and interdependence.
That message has resonated with audiences. This May, it will serve as the theme for the Young People's Chorus (YPC) of Erie's annual spring concert.
"The music we are singing encourages us to find our own center and value ourselves, but it also reminds us of our connection to the people around us," said Gabrielle Dietrich, YPC Erie's artistic director. "When we look at others and really listen to others, we learn that our stories are not so different. We learn that lifting up another person ties us into a chain of compassion that lifts us up, too. So, instead of pushing away or being ashamed of our own sadness and our own suffering, we can know that many people have walked where we are walking, and we can choose to reach out."
"You Will Be Found," begins at 7 p.m. on Friday, May 11, at Luther Memorial Church, 225 W. 10th St. The concert will feature a number of American, Venezuelan and traditional South African folk songs.
Dietrich will conduct the Concert Chorus, Young Men's Chorus, Chorale and Cantare, YPC's training chorus. Joyce Kriner and Emily Cabanillas will serve as pianists.
YPC Erie is a youth outreach organization of the School of Humanities and Social Sciences at Penn State Behrend and northwestern Pennsylvania's only comprehensive youth choral music program.
Tickets for "You Will Be Found" are available now. Adult tickets cost $10, and tickets for children ages 7-12 are $5. Children under the age of 6 are free.
To order tickets, call the YPC Erie office at 814-898-6789.
Contact
Steve Orbanek
Marketing Communications Coordinator, Penn State Erie, The Behrend College