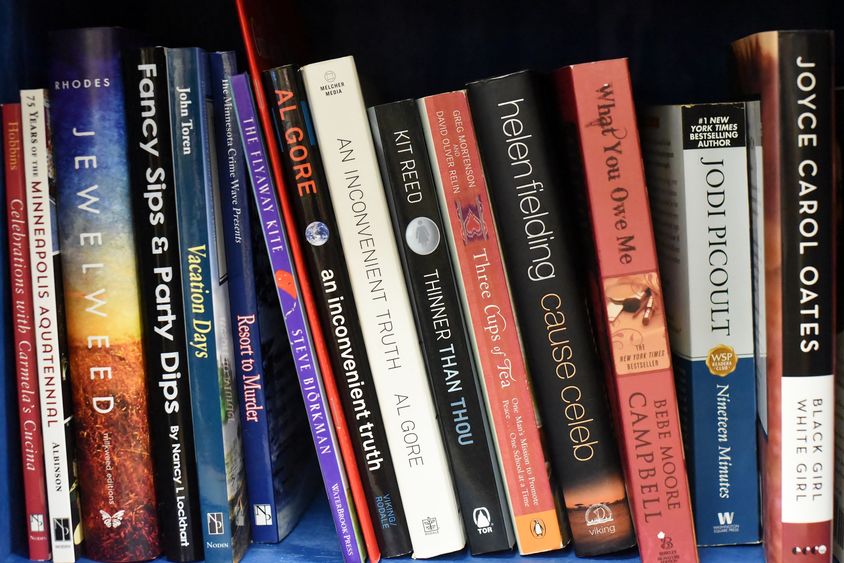 ERIE, Pa. — Todd Bol's Little Free Library began with a box full of books on his lawn in Wisconsin. Ten years later, there are more than 80,000 branches, and books in 91 countries.
Two of the libraries are at Penn State Behrend. The first appeared in Clark Café, in the college's Burke Center, and is maintained by students in the Random Acts of Kindness club. The second is in Smith Chapel, in a new lounge for commuter students.
"It's a way to build community around the space," said Hannah Moran, the coordinator for Community and Civic Engagement at Penn State Behrend. "We want people to see that this isn't just a chapel."
The new lounge offers study and relaxation space for commuter students, who often stay on campus between classes. There's a television, a piano, phone- and laptop-charging stations, and a kitchen, where students can heat or keep meals.
There's also an always-rotating collection of books, in a blue wooden box shaped like a giant birdhouse. Moran and Chris Fox, assistant director of civic engagement at the college, built it themselves.
"I used to live in Washington, D.C.," Moran said, "and I walked everywhere I went. There were four of these free libraries in my neighborhood, and I borrowed from them all the time. I worked at an elementary school, so I picked books that I thought my students would enjoy."
Todd Bol was a teacher, too. He built his first little library in 2009, and he put it on a post in his lawn.
No one noticed at first. The next summer, however, Bol had a garage sale. The shoppers all wanted to talk about his books.
The libraries operate on the honor system: You can take a book for as long as you want. You can even keep it. Donating a book helps to sustain the collection.
"It's sort of like a book club, but without the meetings," Moran said. "If you read something, and it really moves you, maybe you recommend it to a friend. Or maybe you leave it in a Little Free Library, where someone else will find it."
When Moran opened the Smith Chapel library, she added one of her favorite titles: "Tuesdays with Morrie." This summer, to support the College for Kids program, she is stocking the library with children's books.
Back in Wisconsin, with neighbors on his lawn and new books in the box, Bol quickly scaled up the project. He modeled his free-library system on Andrew Carnegie, the Pennsylvania steel magnate who once was the world's richest man. As a boy, Carnegie had worked in a textile factory, threading bobbins. He couldn't afford the $2 subscription to the local library.
By the time of his death, Carnegie had established 2,509 public libraries. Bol vowed to build 2,510. His were smaller, of course — a Little Free Library is considered "open" when at least 20 books are inside — but Bol met his goal within two years. Then he kept building.
Today, there are Little Free Libraries in shopping malls, subway stations, highway rest stops and hospital waiting rooms. The "Today" show maintains one in Rockefeller Plaza. Pizza Hut installed 20 libraries outside its restaurants in Wyoming; each box is topped with a miniature version of the restaurant's signature red roof.
Moran recently spotted a Little Free Library at Dobbins Landing, at the edge of Erie's Presque Isle Bay. It's shaped like a lighthouse.
"When I find one, I always look to see what's inside it," she said.
She often takes a book. She likes to return them to a different library.
"By sharing a book, you're adding goodwill to your community, and you know that someone local is going to benefit from it," she said. "That's a very simple but effective way to put something positive into the world."
Contact
Robb Frederick
Assistant director, news and information, Penn State Behrend