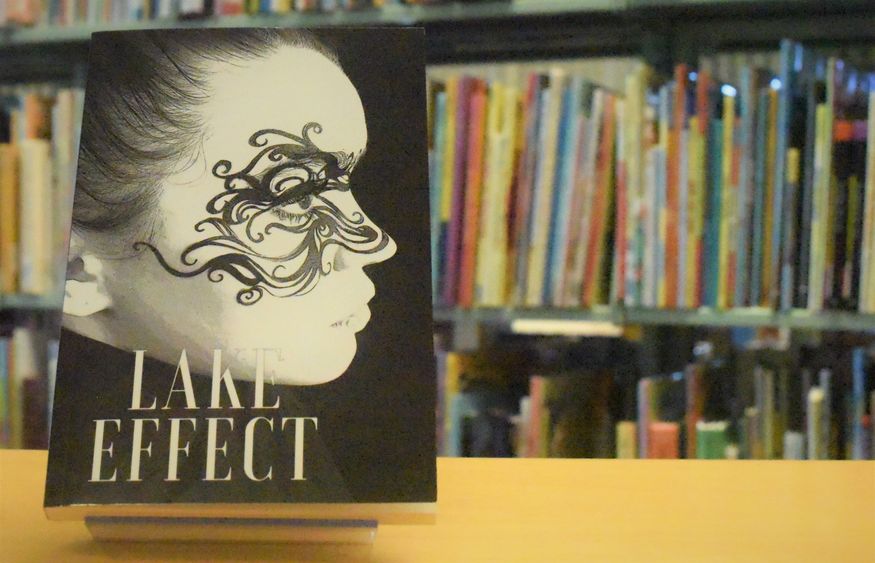 ERIE, Pa. — The submissions to "Lake Effect," Penn State Behrend's literary journal, come in from across the United States, and even from other countries.
It's up to students like Neomi Chao and Alexandria Smiley to sift through the thousands of poetry, fiction and literary nonfiction submissions and choose the best for inclusion in the journal, which is published each spring.
"I was attracted to the unique experience of being able to serve on the staff of a literary journal as an undergraduate student and the opportunity to see what was or wasn't currently being published," said Chao, a creative writing major who graduated in May. She joined the staff of "Lake Effect" during her freshman year.
Chao, who held the title of fiction editor when she graduated, said her own writing benefited enormously from the experience of working on the journal.
"Serving on the 'Lake Effect' staff these last four years has made me more aware of what I should and shouldn't be doing as a writer, aesthetically and technically speaking, and how to take the reader into consideration," she said.
Literary standouts
While students serve as the editors of "Lake Effect," the publication of the annual journal is led by School of Humanities and Social Sciences faculty members George Looney, distinguished professor of English and creative writing, and Aimee Pogson, assistant teaching professor of English and creative writing. Looney has published a novel, a novella and 11 collections of poetry, for which he has won numerous awards; Pogson has published in well-known journals such as "The Berkeley Fiction Review" and "PANK."
Looney has been involved with "Lake Effect" since the journal began in 2001. He said the experience of working on the journal always opens students' eyes about what not to do in their own writing careers. From bad cover letters to common literary clichés — they've seen it all.
And they reject much more than they accept.
"We accept probably 1 to 2 percent of what's submitted," Looney said.
While some submissions are definite standouts, others lead to debates about their worthiness, Looney said. The discussions happen in a class in which students earn course credit for their work on the journal.
The experience gives the student editors another early-career advantage: Their resumes stand out.
"It's quite rare for undergraduate students to put out a professional literary journal," Looney said. "That can help them immensely when they are looking for jobs or applying to graduate programs."
Measuring success
Approximately 900 copies of "Lake Effect" are published each year and distributed to colleges and universities, research institutes, and at conferences like the Association of Writers and Writing Programs, which Pogson and Looney attend each year with the top student editors of "Lake Effect." Smiley attended the 2019 conference.
"It was a wonderful experience that definitely helped me with different insecurities I had as a writer," said Smiley, a creative writing major who will graduate in December. "I went to panels where editors and novelists talked about the editing process, and what to change before sending your work out. I also got to talk to numerous editors from different journals around the country, as well as different graduate schools. It was incredible."
Along with the doors it opens for students, Looney measures the journal's success by the attention the pieces published in "Lake Effect" receive nationwide.
A story first published in the journal was reprinted by "Best American Short Stories," while seven essays have been noted in "Best American Essays." Two of the poems published in the journal went on to win Pushcart prizes.
"We've won a number of accolades and have quite a reputation among writers as a journal that publishes high-quality work," Looney said. "That means we get some of the best and emerging writers from around the country, something we can all be proud of."
Contact
Robb Frederick
Assistant director, news and information, Penn State Behrend