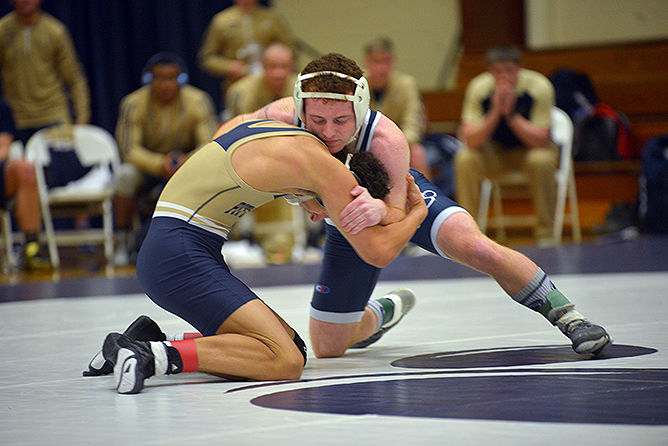 Wrestling
Penn State Behrend wrestler Michael Binni, a sophomore from Canonsburg, won by major decision against Thiel and by forfeit against Pitt-Bradford. He wrestles in the 125-pound weight class.
Penn State Behrend's basketball teams also were in action last week. Here are the highlights:
Men's basketball
Penn State Altoona 74, Penn State Behrend 63
Penn State Behrend 69, Hilbert 65
Kenny Fukon, a junior from Cranberry Township, scored 17 points against Hilbert and 14 more against Penn State Altoona. P.J. Gourley, a sophomore from Butler, had 14 points and a career-high 11 rebounds against Hilbert.
Women's basketball
Penn State Behrend 78, Penn State Altoona 77
Hilbert 63, Penn State Behrend 60
Caitlin Carnuche, a sophomore from New Castle, scored 21 points against Penn State Altoona. Kourtney Beamesderfer, a junior from Rebersburg, scored 14, including two crucial foul shots with 17 seconds remaining in the game.
Wrestling
Thiel 44, Penn State Behrend 4
Pitt-Bradford 28, Penn State Behrend 27
The Lions were tied with Pitt-Bradford after 10 matches, but the Panthers had more six-point decisions, which gave them the win.
Scores, results and updates for Penn State Behrend athletics are posted at psblions.com.
Contact
Robb Frederick
Assistant director, news and information, Penn State Behrend
Jill Yamma
Sports information director, Penn State Erie, The Behrend College