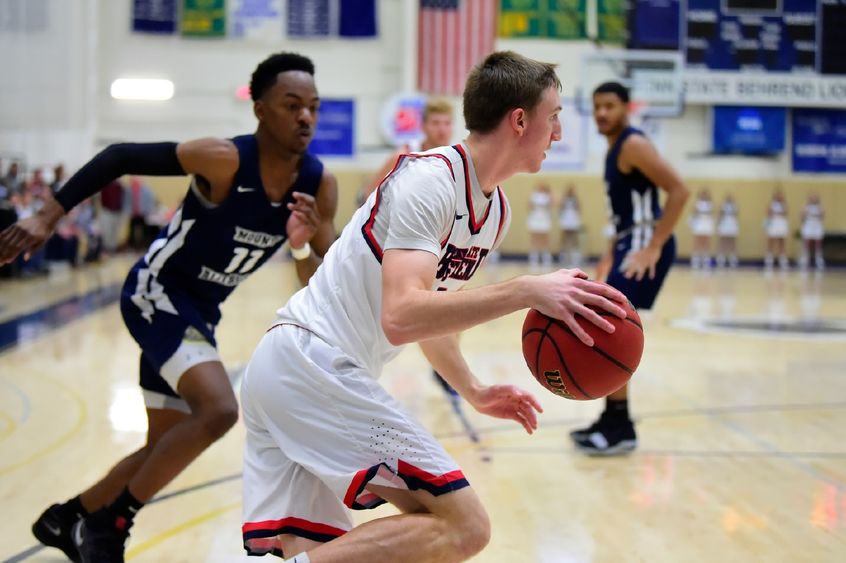 The Penn State Behrend men's basketball team lost to La Roche in the Allegheny Mountain Collegiate Conference championship game, falling 62-61. The team will host Westminster in the opening round of the Eastern College Athletic Conference Division III tournament.
The college's baseball, volleyball, wrestling and bowling teams also were in action last week. Here are the highlights.
Men's basketball
La Roche 62, Penn State Behrend 61 (AMCC championship)
Penn State Behrend 73, Pitt-Greensburg 68
Penn State Behrend 65, Mt. Aloysius 52
Devin Pope, a sophomore from Ripley, New York, scored a game-high 21 points against Pitt-Greensburg. Kenny Fukon, a junior from Cranberry Township, scored 20 against Mt, Aloysius.
Women's basketball
Pitt-Greensburg 71, Penn State Behrend 53
Alanna Dibble, a sophomore from Lakewood, New York, led the team with 14 points, shooting 60% from the field. Kara Haslett, a sophomore from Baden, grabbed a career-high nine rebounds.
Baseball
Spalding 15, Penn State Behrend 7
Spalding 18, Penn State Behrend 1
Spalding 3, Penn State Behrend 0
Braden Paulinellie, a sophomore from DuBois, hit a double in the eighth inning of the first game, bringing in three runs. He hit another in the second game.
Men's volleyball
Geneva 3, Penn State Behrend 1
Penn State Behrend 3, Hiram 0
Penn State Behrend 3, Medaille 0
Dillon Hildenbrand, a senior from Red Lion, scored 20 kills against Geneva and 17 against Hiram. Jake Albert, a senior from Cranberry Township, had his first collegiate double-double, with 10 kills and 25 assists against Geneva.
Wrestling
Brandon Miller, a junior from Hermitage, defeated a wrestler from Gettysburg at the NCAA Division III Southeast Regionals. Miller, who wrestles in the 174-pound weight class, won by a score of 8-1.
Women's bowling
Medaille 2, Penn State Behrend 0
Brianna Lundy, a senior from North Huntingdon, led the Lions with scores of 204 and 208. Bobbi Doubet, a senior from Cambridge Springs, scored a career-high 170.
Scores, results and updates for Penn State Behrend athletics are posted at psblions.com.
Contact
Jill Yamma
Sports information director, Penn State Erie, The Behrend College