Penn State Behrend duo looks to win first AMCC Title together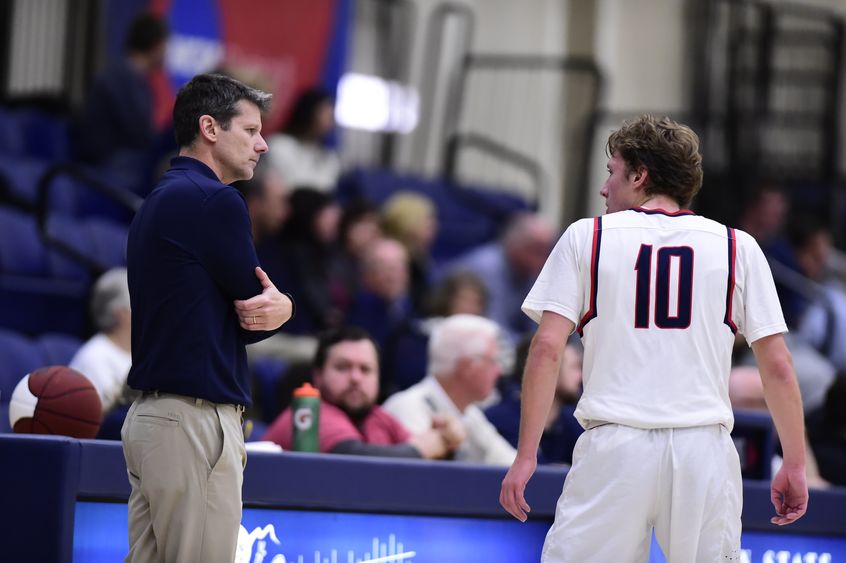 There's one common denominator in the Niland household: basketball.
"It can be a high-profile game or two of the smallest, mid-major programs playing each other. It doesn't matter; we'll be watching it," said Andy Niland, a senior point guard on the Penn State Behrend men's basketball team.
"Honestly, no one has seen more basketball than my wife, (Debra). She's really a trooper with it," added Dave Niland, Andy's father and coach of the Behrend team.
For the Nilands, "watching basketball" is different than what you might expect.
"It's a little analytical," Andy Niland said. "Whenever you watch, you're looking for things you can pick up to improve your game."
The family's commitment to the sport comes with good reason. Dave Niland is in his 25th year as the coach of the Behrend Lions, having produced 24 consecutive winning seasons. For the past four seasons, that success has been shared with his son Andy Niland, who has been the Lions' starting point guard since joining the team in the fall of 2015.
Together, the two have played key roles in the Lions' recent success. In each of the last three seasons, the Lions have won 21 games; with their record currently at 18-3, the team seems poised to at least match or eclipse the previous seasons' success.
Andy Niland's individual success has been impressive as well. On Nov. 28, he became the 19th player in program history to reach 1,000 career points. He followed that up with a career-high 31 points against Alfred State on Jan. 15.
According to both Dave and Andy Niland, the reason their coaching relationship has been successful is because they leave the father-son aspect outside the gym.
"I've never had a moment where I've looked at him as a son while I'm coaching. He's another player and part of a talented class of six seniors that I've loved coaching as a whole," Dave Niland said. "He does play point guard, and we do probably coach that position a bit tougher, but I've tried hard to keep him being my son separate from the basketball court."
It's been the same for Andy Niland, though he admits he has placed some extra pressure on himself.
"When I joined the team, I definitely felt like I couldn't not be the hardest worker on the team," he said. "So right when I came in, I worked extra hard, and I've continued to work, which I think won my teammates over."
The Nilands, of course, spend a lot of time together off the court. While they constantly talk and watch basketball together, they don't talk about "Behrend Basketball."
"We don't talk Behrend Basketball when we're at home," Dave Niland said. "It's hard, because the game is my job, but I don't think it's fair for me to come home and carry on what we have here."
Dave Niland said that the significance of coaching his son has still not totally hit him, but he admitted that there has been one benefit.
"Because of the nature of my job, I missed a lot of Andy's high school games. The nice thing is that I have been able to be around him as a college player, and I probably still do not fully appreciate that yet," Dave Niland said.
He still has some time to let that set in. With four Allegheny Mountain Collegiate Conference (AMCC) regular season games left, the Lions are in the stretch run of their season. Both Nilands are laser-focused on one goal: winning their first AMCC Championship together. It's a goal the team has narrowly missed in each of Andy Niland's previous three seasons.
This will be Andy Niland's last chance to earn that honor. His father, however, will continue to pursue that same goal with the help of another Niland.
Andy's brother, Matthew Niland, is among Penn State Behrend's 2019 recruiting class.
"I look forward to that, just like I look forward to coaching every athlete," Dave Niland said. "Every situation, every athlete, whether they're your son or not, they're all different. But, all in all, I really feel lucky to have spent these four years with Andy, and I'm sure it will be the same with Matt."
Contact
Steve Orbanek
Marketing Communications Coordinator, Penn State Erie, The Behrend College