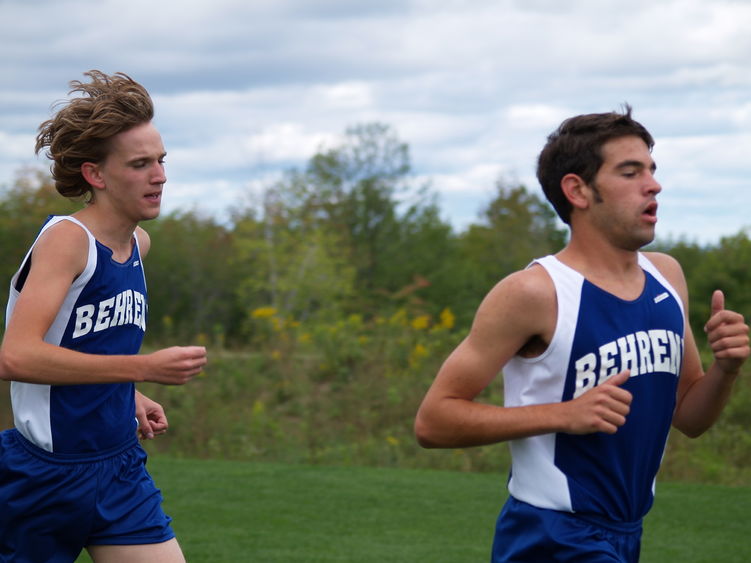 Seven former student-athletes have been named to the Penn State Behrend Athletics Hall of Fame. They will be inducted in the spring, at a ceremony that also will honor the college's 2010 Allegheny Mountain Collegiate Conference championship teams.
The induction ceremony also will honor Robert Wittman, who coordinated intramural, fitness and club sports at Behrend for nearly 30 years.
"We have a rich history of athletic success at Penn State Behrend," said Brian Streeter, senior director of athletics at the college. "These student-athletes performed at an elite level, on the court and in the classroom, and set the benchmarks that guide our current teams. We look forward to bringing them back to campus to recognize their successes."
This year's Athletics Hall of Fame class graduated in 2010. The inductees are:
Kayla Frost, a goalkeeper who led the Behrend women's soccer team to two AMCC championships. A three-time All-AMCC selection, she ranks second all-time in saves (344) and shutouts (26) and is third in games played (69). As a senior, she led the conference in goals-against average (0.13) and earned NSCAA All-Great Lakes Region honors.
Josh Fyffe, a four-time All-Conference choice who set the Behrend baseball team's records for career hits, batting average, games played, at-bats and assists. He ranked second in runs, doubles, triples, home runs and RBIs. Fyffe, a two-time AMCC Player of the Year, was a two-time All-American, the 2009 ECAC South Region Player of the Year and the 2010 Behrend Male Athlete of the Year. As a senior, he set single-season records for hits (87) and runs (68).
Brooke Gallentine Muraco, a four-year starter for the Behrend women's volleyball team. She competed in three ECAC tournaments and helped the Lions win the championship in 2008. She is second in career assists (4,170) and eighth in digs (1,226). A four-time All-Conference selection, with first-team honors in her junior and senior years, she was named Behrend Co-Female Athlete of the Year in 2010.
Kevin Gorny, the top runner for the Behrend cross country and track-and-field teams from 2006 through 2009. A two-time AMCC champion and Runner of the Year, he led Behrend's cross country teams to consecutive AMCC titles in 2007, 2008 and 2009. In track-and-field, he was a three-time Mason-Dixon Conference Champion in steeplechase. He still holds top-10 indoor marks in the 1-mile run, 3K and 5K.
Andy Iams, a three-sport athlete and two-time captain for the cross country team. A four-year AMCC All-Conference honoree, he led the cross country team to three AMCC championships. As a junior, he was named to the North East All-Region Team. He also was a Mason-Dixon Conference Champion in the 10,000-meter run. Iams was a three-year president of the Student Athlete Advisory Committee and was a member of the NCAA National SAAC Conference; in his senior year, he earned three service awards from Behrend.
Joe Nelson, a three-time All-Conference selection for golf. He won four tournaments, including the AMCC Individual Championship in 2008. The following year, he led the Lions to the AMCC title and was named AMCC Golfer of the Year. He was named to the AMCC All-Sportsmanship Team three times.
Sheila Ogden, a four-time All-AMCC honoree for women's volleyball. She led the Lions to a 34-3 mark in conference play during her four years as a starter, helping the team capture its only Eastern College Athletic Conference championship. As a sophomore, Ogden was named Team MVP; she still ranks third in career kills (1,161).
The spring induction ceremony also will honor longtime Behrend employee Robert Wittman, the former intramural and recreational programs coordinator and facilities coordinator at Junker Center. He organized and oversaw all aspects of the college's intramural, fitness and club sport programs while managing day-to-day operations at Junker Center. He also served as an assistant coach for the women's basketball team for nine years.
"Rob touched the lives of many individuals over his 28 years of service to the college," Streeter said. "His service and knowledge will surely be missed."
To learn more about the Penn State Behrend Athletics Hall of Fame, visit psblions.com.
Contact
Robb Frederick
Assistant director, news and information, Penn State Behrend