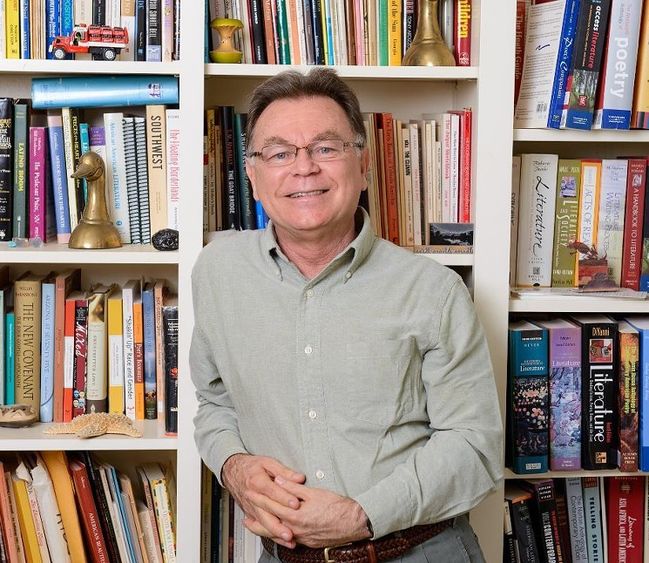 At home, the poet Alberto Rios spoke Spanish. That's common in the town of Nogales, which straddles Arizona's southern border.
At school, he was required to speak English. As he toggled between the two languages, he developed his own dialect, which hop-scotched elements of both cultures.
"I have too often thought of the act of translation as simply giving something two names," Rios, Arizona's first poet laureate, once said. "It is not so. Not at all. A second name for something pushes it forward, forward and backward, and gives it another life."
Rios will read from his work, which includes 13 books of poetry, when he opens the spring program for Penn State Behrend's Smith Creative Writers Reading Series on Jan. 28. Readings will continue through April, featuring award-winning poets, prose writers and the work of students in Behrend's creative writing program.
Because of the COVID-19 pandemic, all readings will take place via Zoom.
The Smith Creative Writers Reading Series is produced by the college's B.F.A. in creative writing – the only program of its kind at Penn State – with support from the Clarence A. and Eugenie Baumann Smith Fund. All readings begin at 6 p.m.
The spring readings will feature these writers:
To learn more about the Smith Creative Writers Reading Series and Behrend's B.F.A. in creative writing, visit behrend.psu.edu/readings or call 814-898-6108.
Contact
Robb Frederick
Assistant director, news and information, Penn State Behrend