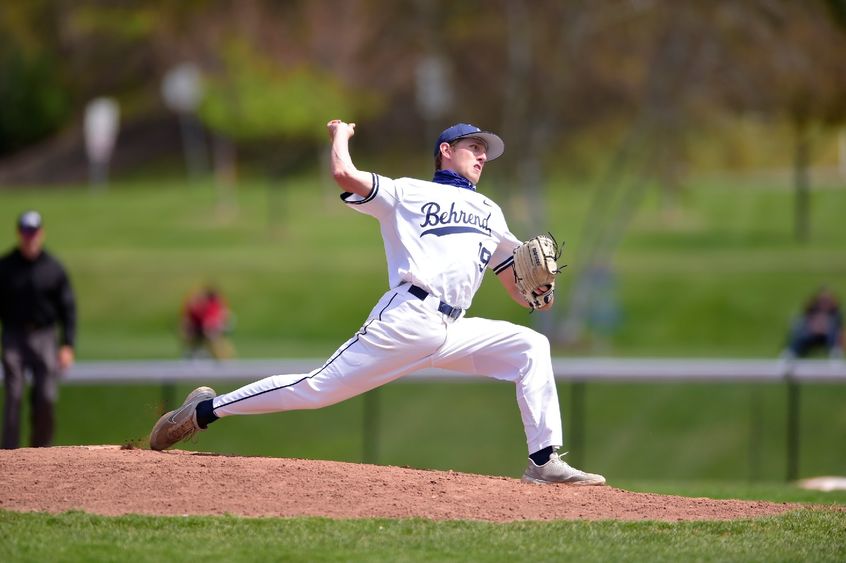 ERIE, Pa. — The Penn State Behrend baseball team exited the NCAA Division III regional tournament with a 7-3 loss to No. 4 Marietta on May 30. Thomas Zbezinski, a junior from Gibsonia, and Isaac Stouffer, a sophomore from Punxsutawney, were named to the all-tournament team.
The Lions end the 2021 season with a 27-13 record.
Highlights of the week:
Baseball
Marietta 7, Penn State Behrend 3
Penn State Behrend 7, Wesleyan 3
Penn State Behrend 11, Rochester 1
Rowan 8, Penn State Behrend 1
Thomas Zbezinski, a junior from Gibsonia, pitched the complete game against Rochester, striking out 11 batters.
Men's track and field
Braeden Smith, a senior from Erie, placed third in the high jump at the NCAA Division III outdoor track-and-field championships in Greensboro, North Carolina. He cleared a height of 2.05 meters.
Scores, updates and video links for Penn State Behrend athletics are posted at psblions.com.
Contact
Jill Yamma
Sports information director, Penn State Erie, The Behrend College