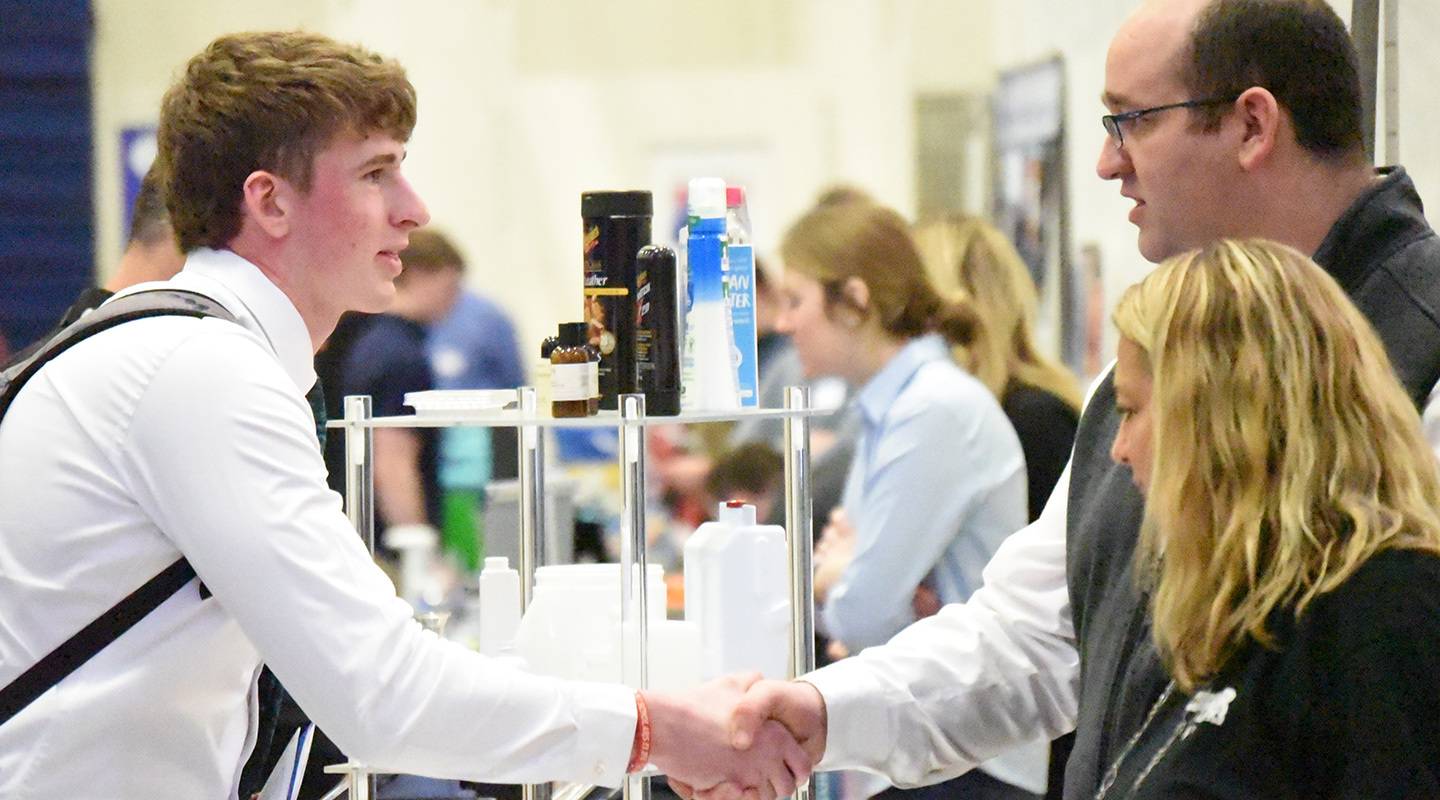 If you're looking for bright, motivated, career-oriented students and recent college grads to bring fresh ideas to your company or organization, you need to be recruiting at Penn State Behrend. Whether your company is small or large, nearby or across the globe, Career Services will provide the service and support you need to recruit qualified students and alumni for full-time positions, internships, or co-ops.
How to Host and Take On a Gig Experience
A gig is a short-term project that can take anywhere from 5-20 hours to complete. Several areas that lend well to these types of opportunities include marketing, social media, technical writing, and many others.
Job and Internship Postings
Advertise openings in your company or organization to Penn State Behrend students and alums through Nittany Lion Careers.
On-Campus Interviewing and Recruiting
Visit Penn State Behrend to interview qualified candidates and recruit for your company.
Helpful Tips in Furthering Your Diversity Recruitment Initiatives
Improve diversity and inclusion in your hiring.
Salary Data
Review the Penn State Behrend Graduate Salary and Placement Data to get an idea of what graduates from different majors are making in their careers.
Career and Internship Fairs
The Penn State Behrend hosts Career Fairs throughout the year, including the All Majors Career Fair each fall, giving you the opportunity to recruit potential employees from a number of different majors.
Training and Non-degree
Visit our Office of Community and Workforce Programs to explore corporate training and continuing education options for businesses.
Development Opportunities
For information about how to join the growing list of companies that have created endowed scholarships in areas related to their workforce needs, and made in-kind or outright gifts, please visit our Development Office.
Policies for Third-Party Recruiters
Visit Behrend 
Find directions to Penn State Behrend, a campus map, and more.
For more information on any of these services, email [email protected].