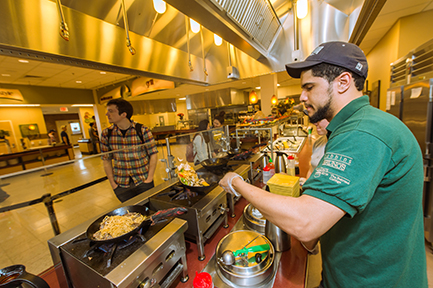 Federal Work-Study
Federal Work-Study is a student financial aid program for eligible undergraduate and graduate students with high financial need that allows you to earn money to cover a portion of your educational expenses by working on campus or for an off-campus, nonprofit organization.
State Work-Study
The State Work-Study Program provides Pennsylvania students with employment opportunities in high-technology and community service fields. Through the program, you gain career-related, on-the-job work experience while earning money to help pay for your higher education.
Wage Payroll
If you are not awarded Federal or State Work-Study, you can still work on campus. Please review the list of wage payroll jobs; these jobs DO NOT require that you have Federal or State Work-Study.