Connect with Behrend MBA alumni
Trying to decide if an MBA from Penn State Behrend is right for you? Talk to one of our MBA Ambassadors. These recent MBA graduates can answer your questions about what to expect as an MBA student—the student experience, outcomes you can expect, and the most beneficial courses. Reach out to any one of these MBA Ambassadors, and read more about their Behrend experience in their testimonials below:
Steve Dill '21, Senior Vice President Operations and Processing, Widget Financial
Contact Information  |  Testimonial
Derek Hock '21, Program Manager, Supply Chain, Eaton Corp. Aerospace Division
Contact Information  |  Testimonial
Michael Gregory '21, Senior Finance Accountant, Erie Insurance Group
Contact Information  |  Testimonial
---
Behrend MBA Alumni Testimonials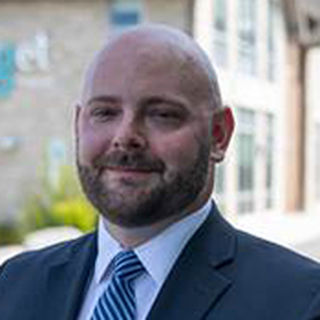 I have a young daughter and worked full-time in a leadership role throughout my enrollment and very much appreciated that I was able to work through the course load at my own pace according to the needs of my family and demands of my job. I was pleasantly surprised that many of the other students in the program were, like myself, working professionals, many of whom were also busy with family life.
Steve Dill '21,
Senior Vice President Operations and Processing,
Widget Financial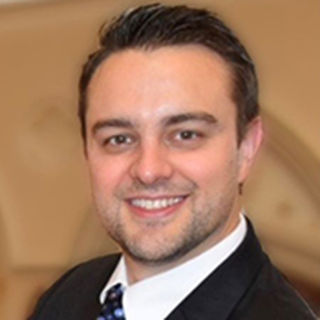 I'm very glad that I pursued my MBA with an Organization Leadership certificate. In a tough economic environment, businesses need strong leaders that can adapt. My time spent learning and growing at Penn State helped me adapt to land this job.
Derek Hock '21,
Program Manager, Supply Chain,
Eaton Corp., Aerospace Division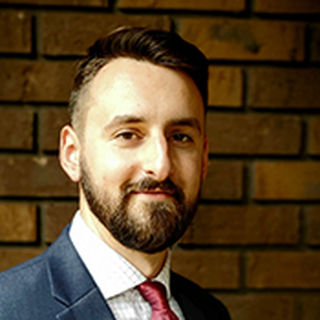 The hybrid format of Behrend's MBA program was a great balance for me. Even with the heavy workload that comes with a career in public accounting, the split between in-person and online classes allowed me to engage in the course material without compromising my performance at the office. I was still able to get the personal interaction with my instructors and peers during the online portion of the program through Zoom and phone meetings. I highly recommend this program to any working professional looking to make that next step in their career.
Michael Gregory, CPA '21,
Senior Finance Accountant,
Erie Insurance Group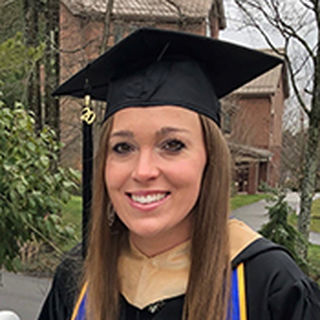 The Behrend faculty were very personable, engaged, and easy to contact. I also appreciated that the professors kept the courses fresh and relevant by incorporating current events, such as the global pandemic, to determine how it was affecting different industries and businesses. The class sizes were also relatively small. Many involved group interactions with projects and discussion boards, which enabled us to share real-life experiences and learn from one another. The course projects also enabled us to actively apply what we learned, which helped prepare us to use this knowledge in our careers.
Chelsea Czerwinski '20,
Senior Procurement Specialist,
Parker LORD Corporation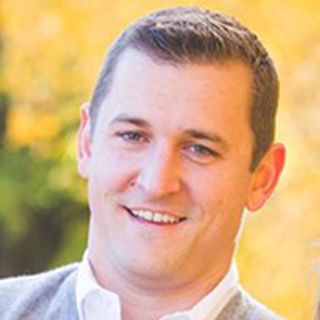 I enrolled in the Behrend program for both the prestige of the Penn State brand and the flexibility that the program offers. As a working professional with a family, flexibility and affordability were key for me. The asynchronous format allowed me to plan around my work and family schedules to complete my work at a pace that worked for me. The in-class sessions allowed for deeper, focused discussions on key course topics, which I found to be efficient and effective in learning important concepts.
Brent Bowman '20,
Supply Chain Director,
Westinghouse Electric Company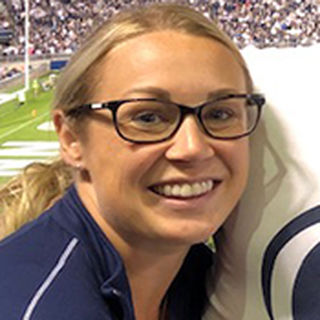 Since completing the program, I can truly say that it has reinvigorated my way of thinking in the business world and has provided several tools that can be applied to my daily job. I can see my own personal growth in the way I handle situations at work, which has led to more opportunities to contribute to the company. The class discussions and online discussion boards reinforce the class concepts and help with understanding how different industries may handle certain situations.
Ashley Merks '20,
Project Engineer III,
Equitrans Midstream Corporation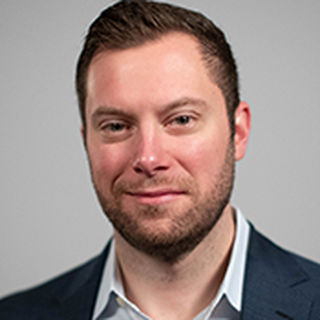 After almost ten years of roles with increasing responsibility and several years of management experience, I felt the time was right to take my education to the next level, and the Penn State Behrend MBA program was exactly what I was looking for.  ... Not only does the program provide a refresh on concepts I had learned during my undergrad education, but the vast array of experiences and situations I was exposed to has taught me to think differently, and that has made me a better employee and a more effective leader.
Matt Merks '20,
Director, Portfolio Management,
Thermo Fisher Scientific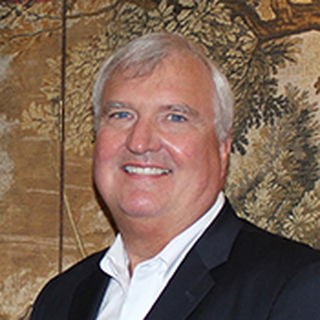 The Penn State Behrend MBA program has helped me to think more strategically and develop more in-depth insights and provide data to upper management. This MBA degree has been a tremendous boost to my business career, self-esteem, and life goals. If you feel there is not enough time in the day to pursue an MBA degree, consider the Penn State Behrend MBA program. I am so glad I did!
Harvey Eure '20,
Product Manager,
Electrical Equipment Co. (EECO)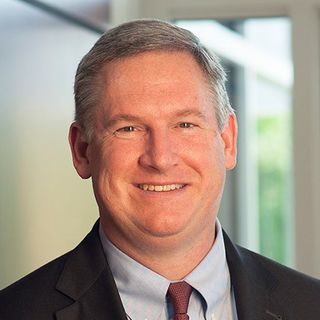 (The Behrend MBA) really gave me a good foundation for the transition from a technical background to the business world, and it prepared me well for that. ... Things I learned in that program I applied every day as CEO of LORD Corp. That was a great program. I am forever indebted to Penn State Behrend for that.
Ed Auslander '91,
Senior Adviser, Blackstone,
speaking to the Erie Times-News