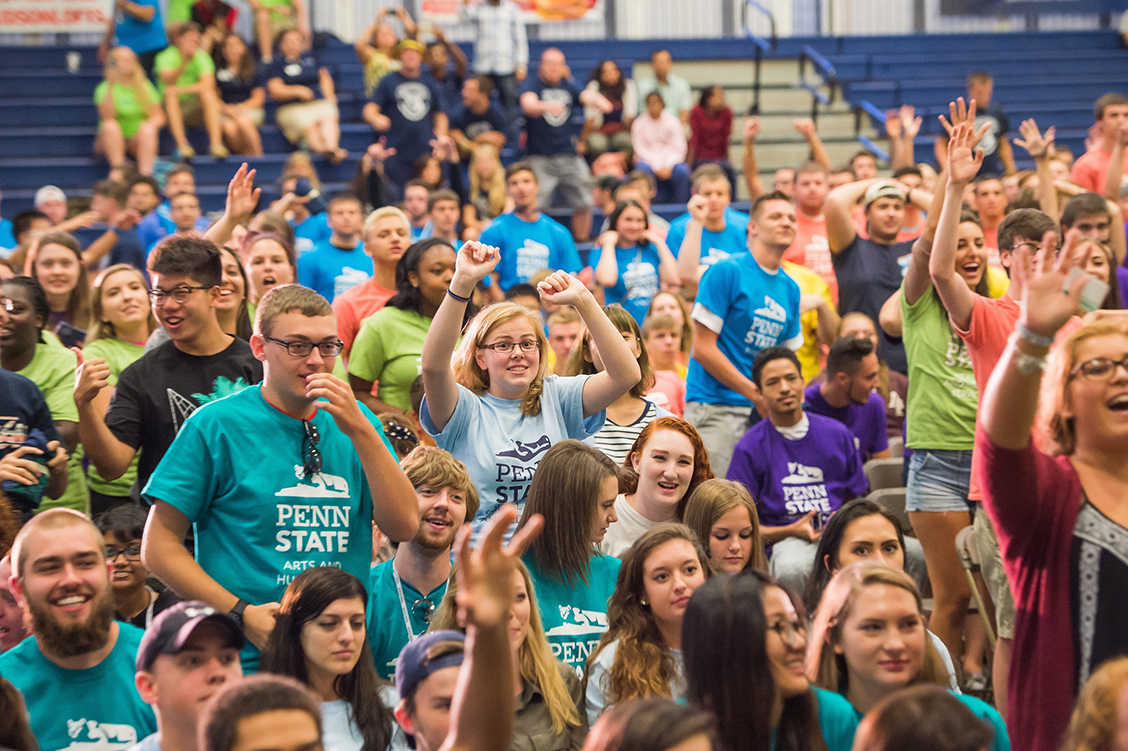 Congratulations on your acceptance to Penn State Behrend!
Here you'll find information and resources to help you prepare for life as a Penn State Behrend student. Also, be sure to check your email regularly for important news, updates, and information from Penn State. Please let us know if you change your email address.
What Comes Next?
Accept offer of admission on MyPennState.

Need some help with accepting your offer of admission? View a video that walks you through the process.

Check your email often for important messages from Penn State.
Adjust meal plan or indicate housing preference. Spaces in Living Learning Communities are limited and most fill on a first-come, first-assigned basis.

View a video to help you through the process of accepting your housing contract.

Like the Facebook page Penn State Behrend Class of 2026.
Follow @psbehrendadmissions on Instagram to see Penn State Behrend through the eyes of our students.
Financial Aid:

You will receive an email when your student aid award notification has been prepared (in February).

Schedule your New Student Orientation date:

When you have paid the acceptance fee, you will receive an email beginning in mid-spring (for Summer and Fall admitted students) from Student Orientation & Transition Programs (

[email protected]

) inviting you to make a reservation for your Orientation date. If you do not receive an email, please contact the University Park office at 814-865-2578. 
Notify disability services (814-898-7101) if you need special accommodations or have a physical or learning disability for which you need additional support.

New Student Orientation, held over the summer, is where you will:

Meet with an academic adviser
Schedule classes
Learn more about Penn State

Complete the University health history form. 
Check room assignment information in early July.
Fall billing statements will be available in mid-July.
Arrive on campus for Welcome Weekend on Friday, August 19. Stay tuned for information on the date and other details. 

You won't believe how easy it is to move in!
Special programs for parents 
Important Dates
Fall Welcome Week: Move-in on Friday, August 19, 2022
First Day of Classes: Monday, August 22, 2022
Parents, Families & Alumni Weekend: October 14-16, 2022
Fall (Thanksgiving) Break: Sunday, November 20-Saturday, November 26, 2022
Final Exams: Monday, December 12-Friday, December 16, 2022
Spring 2023 Semester Begins: Monday, January 9, 2023
Spring Break: Sunday, March 5-Saturday, March 11, 2023
Final Exams: Monday, May 1-Monday, May 5, 2023
Important Resources
MyPennState Account: Accept your offer of admission and pay your acceptance fees, ask questions, find out what courses will transfer to Penn State, and more.
Medical Requirements: Online forms for medical history, immunization information and the meningitis immunization requirement for on-campus housing.
Housing
Financial Aid
Other Resources

Office of Admissions and Financial Aid
Penn State Behrend
4851 College Drive
Erie, PA 16563
814-898-6100
Fax: 814-898-6044