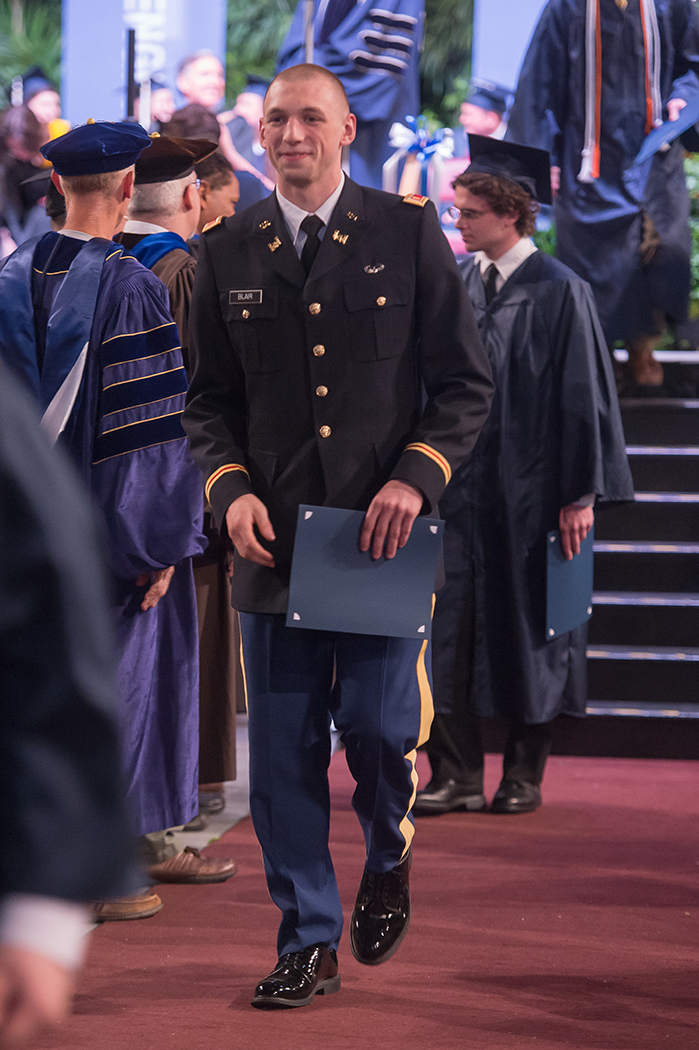 Army ROTC at Penn State Behrend is an elective course taken alongside your major course of study that provides you with the tools, training and experiences needed to become an officer in the U.S. Army, and also offers generous scholarship opportunities.
ROTC is not a major in itself; it is designed to develop and enhance the leadership and management skills of today's students. These skills are applicable to any degree or career, enhancing your educational experience while simultaneously making you more marketable in any career field. While in ROTC, students lead the life of a normal college student but have the added bonus of training in communication, time management, and personnel organization. Upon graduation, you may earn a commission as a second lieutenant, an officer in the United States Army.
Courses are worth two or three credits and all Penn State majors accept at least six credits of ROTC. You may take first-year and sophomore Army ROTC classes (the Basic Course) with absolutely no military obligation. Introductory courses teach the fundamentals of leadership along with the organization of the U.S. military and basic soldiering skills, and they are applicable to your academic major's elective requirements. As a participant in our basic program, you are also eligible for the many exciting extracurricular and social activities within Penn State's ROTC program. Not only does completion of the two year Basic Course look outstanding on any job application, Army ROTC provides world class leadership training, and is an invaluable part of a successful and rewarding college experience.
Applying to ROTC
Trying Penn State Behrend Army ROTC is as easy as registering for any other course. If you are an incoming first-year student, simply add Army 101 to your list of courses when you come to the Freshman Testing, Counseling, and Advising Program (FTCAP) during the summer. If you are already enrolled, you can add ARMY 101 just like you would any other class. 
If you have questions about Army ROTC at Penn State Behrend, please contact Cpt (ret) Raymond E. Patterson, Contractor at [email protected] or 814-871-ROTC. For more information about the Army ROTC program, call 814-871-ROTC or visit the local Army ROTC program website.