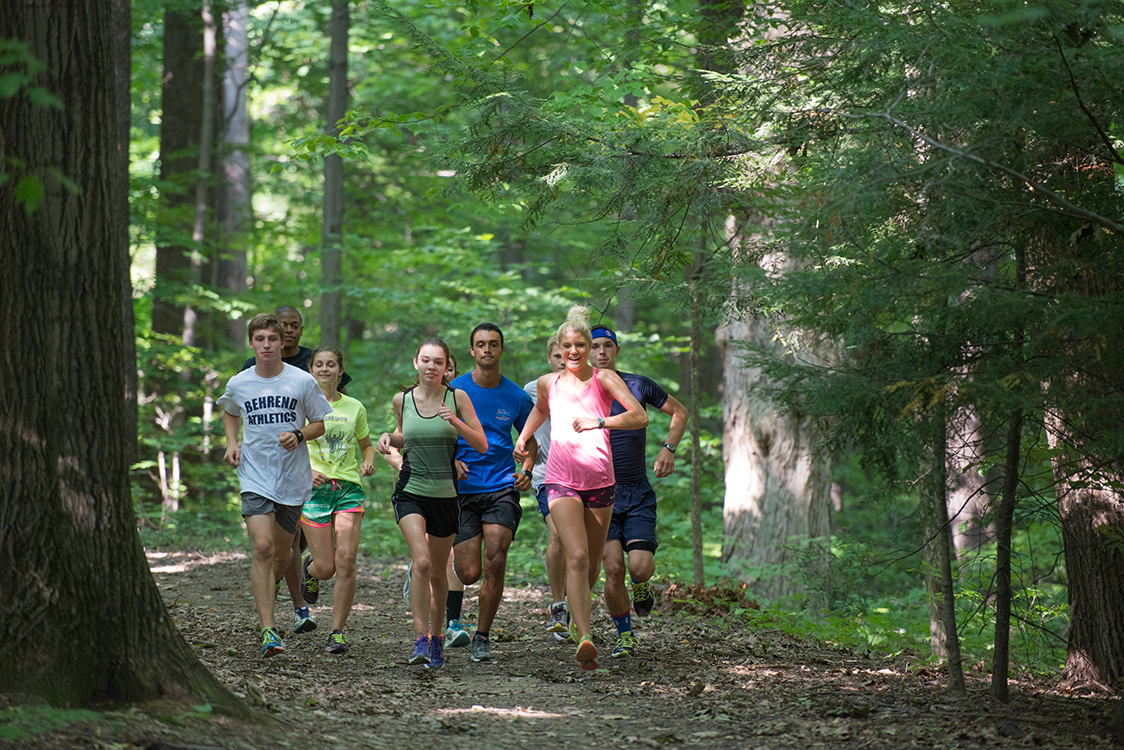 Applying to colleges for the first time can seem overwhelming. But everything you need to know is right here, and Penn State Behrend's admissions staff is just an e-mail, instant message, or phone call away if you have any questions.
Qualifications
Admissions decisions for Penn State are based on a variety of factors that are viewed in relation to one another.  The most important factor, the high school grade-point average (GPA), accounts for approximately two-thirds of the admission decision.  The remaining one-third of the decision is based on other factors, which may include standardized test scores (SAT or ACT), class rank, personal statements, and activities.  Penn State does not require a specific high school GPA or minimum standardized test scores. The middle 50 percent range for high school GPA is 3.16-3.65 and the middle 50 percent range for SATs is 1060-1250.  These ranges represent the middle 50 percent of students offered admission to Penn State Behrend. They are not cutoffs or averages and are intended to give you a general idea of your admissibility to Penn State Behrend.  In no way do they represent a promise or guarantee of admission.
To Apply
Simply take these steps to apply.
Important Information
All students applying to Penn State Behrend must complete the Penn State application. If Penn State Behrend is your first choice, simply indicate that when asked on the application. 
We have rolling admissions with a recommended filing date of November 30 for first-year students.
In addition to the application for admission, you will need to submit:
a $65 application fee (payable with a credit card on the web application). If you have visited campus, please contact us for a fee waiver.
your Self-Reported Academic Record
SAT or ACT scores (SAT code #2660, ACT code #3656)
any transcripts from other colleges attended
if applicable, any Advanced Placement scores