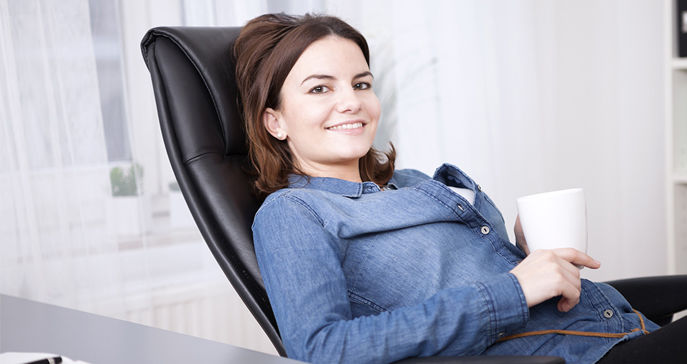 The human factors area of psychology developed at 30,000 feet: World War II pilots, under stress, too often pressed the wrong button, ejecting before they meant to.
Military scientists reconfigured the cockpits, placing related controls in clusters and shape-coding others. By adding circular or triangle-shaped knobs to control toggles, they helped pilots identify the controls by touch. That led to fewer mistakes, which meant fewer pilots dangling from parachutes.
In the years since, the human factors discipline has moved beyond ergonomics. Psychologists now measure the biomechanical, physiological and cognitive effects of work environments to better understand how people interact with products and systems. Their work has reduced hospital errors, improved traffic and navigation systems and made your office chair more comfortable.
"We start with the user and then fit the system around them," said Jennifer Trich Kremer '94, who studied and later taught at Penn State Behrend, which offers a 15-credit interdisciplinary certificate in human factors. "We take what we know about how people learn, how their memory works, and how they interact with the environment, and we use that to design systems that are easier to use."
Trich Kremer is a senior web experience architect at Anthem Inc., the largest for-profit managed health care company in the Blue Cross and Blue Shield Association. She tests different iterations of the company's website and other online platforms to better direct customers to the information they need.
"Health insurance can be really complicated," she said. "By asking questions based on behavioral research – How do people make decisions? How much information is too much? Too little? – and incorporating that into the design of the site, we can help you understand the options and get the answer you need."
Human factors psychologists often partner with engineers, architects, doctors and product designers. The certificate program at Penn State Behrend reflects the collaborative nature of that work: Students take courses in engineering psychology, technology design and human-computer interaction. In the lab, working with Dr. Heather Lum, a research associate in psychology, they measure heart rate, brain waves and eye and muscle movements and apply the findings to the design of race car interiors and videogame controllers.
"Students forget about their major and focus on the problem," said Dr. Dawn Blasko, associate professor of psychology and interim associate dean for academic affairs. "And they solve that problem."
For Trich Kremer, however, the process never truly ends.
"Our audience can be anybody who uses or will use health insurance," she said. "They may speak different languages. They may have visual impairments. And as they get older, they have different needs, different expectations and different comfort levels with the technology.
"We work toward the concept of continuous improvement," she said. "We are always looking for opportunities to improve and adjust the user experience. You don't build it once and let it sit there forever. Not anymore."