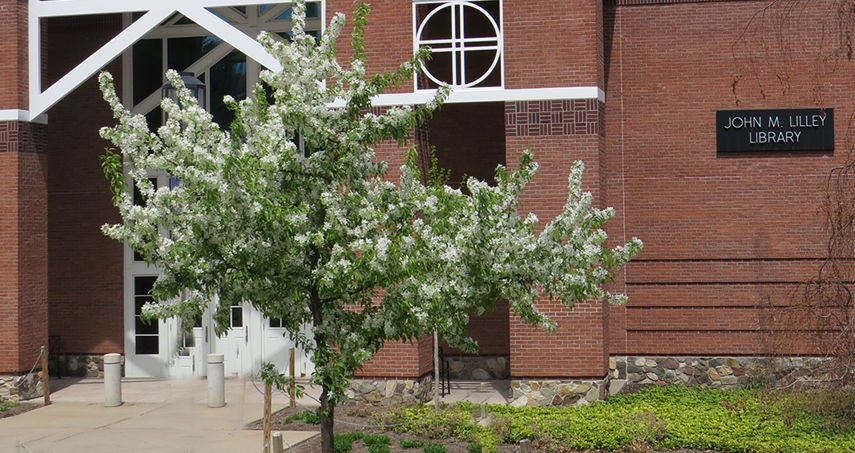 Did you know that the campus of Penn State Behrend is a certified Arboretum?
The Arboretum at Penn State Behrend was dedicated on Wednesday, April 23, 2003, in a community ceremony held at the Historic Circle of the college. The dedication was part of the 2003 Harborcreek Bicentennial Celebration and culminates efforts by the Penn State Behrend faculty and staff to earn such a distinction for the beautiful acreage left to the college by Mary Behrend. Today, the college's 854 acres include more than 200 species of trees.
Long recognized by area environmentalists as a haven for some of the area's most interesting trees, Penn State Behrend is a member of the American Public Gardens Association, having gained membership in 2003. This formalized the college's status as an arboretum and opened the way to development of public education, outreach, and research programs focusing on the college's extraordinary collection of native and exotic trees, as well as continued conservation of the area.
You can start your self-guided walking tour from any location, but before you do, please stop by Police Services in Erie Hall for directions to visitor parking and a free parking pass.
Click here for more information and to download a list of trees and map of their locations on campus.