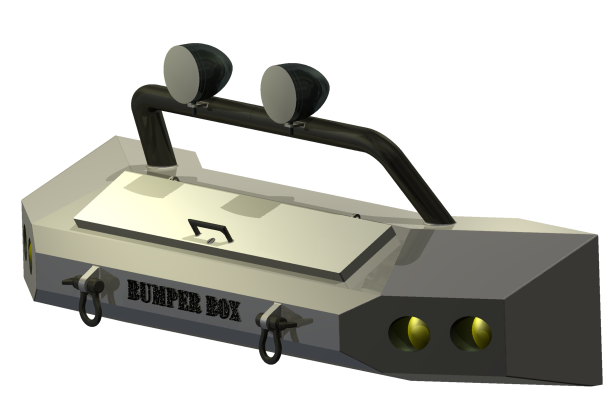 Tara Sitter does not plan to become an entrepreneur after graduation, but she has a great first product if she ever changes her mind.
Sitter, a junior Accounting and Finance major, was recently a finalist in the Oh-Penn For Business College Business Plan Competition. The competition was held April 12 at Grove City College. Participants were required to present a ten-minute PowerPoint presentation on their business idea.
Sitter's idea was the Bumper Box, a built-in toolbox that fits into the front bumper of a truck. She developed the concept with classmates in her FIN 451: Intermediate Financial Management class.
The idea for the Bumper Box was inspired by the fact that many trucks are equipped with tool boxes in their truck beds, which takes up hauling space. There would be more room in the bed if a tool box were instead installed toward the front of the truck.
Sitter was confident in the idea, so she entered the Oh-Penn For Business College Business Plan Competition. After submitting her brief proposal, she was chosen as a semifinalist.
Her next task was more labor intensive.
"I literally had a week to put together a ten-page paper," she said.
Sitter was able to revise and rework a paper she had written for class. She was notified in the beginning of April that she was one of nine finalists.
During the final competition, Sitter presented her Bumper Box idea to four judges and several Grove City College students.
While Sitter did not end up placing in the competition, she said there were many other benefits that came from it.
"I really wanted to go out there and practice my public speaking," Sitter said. "There are only so many opportunities in which we get to do that."
Many of the judges also offered helpful suggestions for improving the Bumper Box, which could prove useful if Sitter decides to pursue the product.
"I think if the opportunity presented itself, I would love to pursue manufacturing the Bumper Box," Sitter said.