Mickie MacNicol coordinates fundraiser to benefit local Erie food bank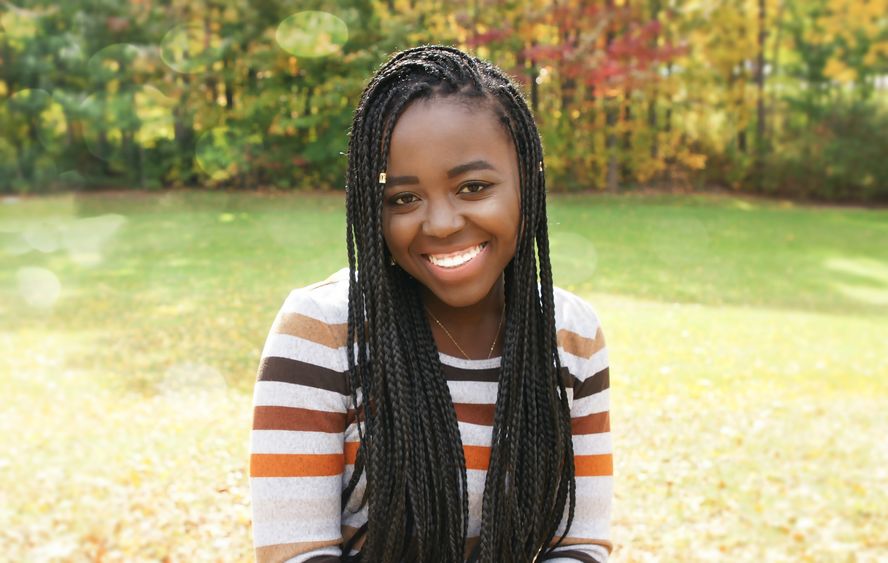 Mickie MacNicol does not take a single day for granted.
While growing up in an orphanage in Port-au-Prince, Haiti, MacNicol's daily reality was much different from what it is today.
"I've seen things that people have never seen," said MacNicol, who is one of nine children and the only one of her siblings to graduate high school as well as the only member of her biological family to attend college. "People struggling with hunger was a real, everyday thing."
At times, MacNicol said children would come to school hungry. Homelessness was common throughout the town.
But MacNicol, now a junior nursing major at Penn State Behrend, never went hungry. And every night, she got to sleep in the comfort of a bed.
"I feel super blessed because at the orphanage, there always was food, and we also had the opportunity to have an education," said MacNicol, whose birth mother died when she was only 2 years old and her father followed shortly after due to a chronic illness. "When I was 15, I was adopted and my family has given me many opportunities to actually make my dream come true. They did not have to accept me as their daughter, but they adopted me and treated me just like their own children. Because of that, I believe strongly in giving back."
It's this life experience that has led MacNicol to now combine her passion for humanitarianism with her favorite hobby: photography.
From now until the end of the semester, MacNicol invites all graduating seniors to contact her to set up a senior photo shoot. In exchange for the photos, participating students are asked to donate only what they can afford. MacNicol will then donate all proceeds from the photo shoots to the Second Harvest Food Bank of Northwest Pennsylvania.
Earlier this semester, MacNicol learned about The Second Harvest Food Bank when she participated in a canned food drive that benefited the organization and was coordinated by the JoN's (Joys of Nursing) club. Because of that, all proceeds from her photo shoots will be given to the food bank in the name of the JoN's club.
"I love photography, and this is a way that I can use that talent to help people who are in need and hungry," MacNicol said. "Also, it's a chance for students to get senior pictures taken while also giving back to the community."
To set up a shoot, contact MacNicol at [email protected] or send a Facebook message to her photography page, Amicable Photography, at facebook.com/amic.photography/. She can also be found on Instagram at @Amic.photography.
For MacNicol, the project is an opportunity to give back but also a chance to further pursue her love of a photography, a favorite pastime she gained from her adopted father, Roger MacNicol.
"Photography just makes me so happy," Mickie MacNicol said. "If ever I'm stressed and I go and take pictures, it's just such a relief."
This Second Harvest Food Bank fundraiser might also just be the first of many philanthropic efforts for MacNicol.
After graduating in spring 2018, she said she plans to hone her nursing craft here in the United States before eventually returning to Haiti and using her profession to serve her native country.
"Everyone has talents," MacNicol said. "I believe in using your talents for the good of your community."
Contact
Steve Orbanek
Marketing Communications Coordinator, Penn State Erie, The Behrend College