Annual spring concert is Friday, May 12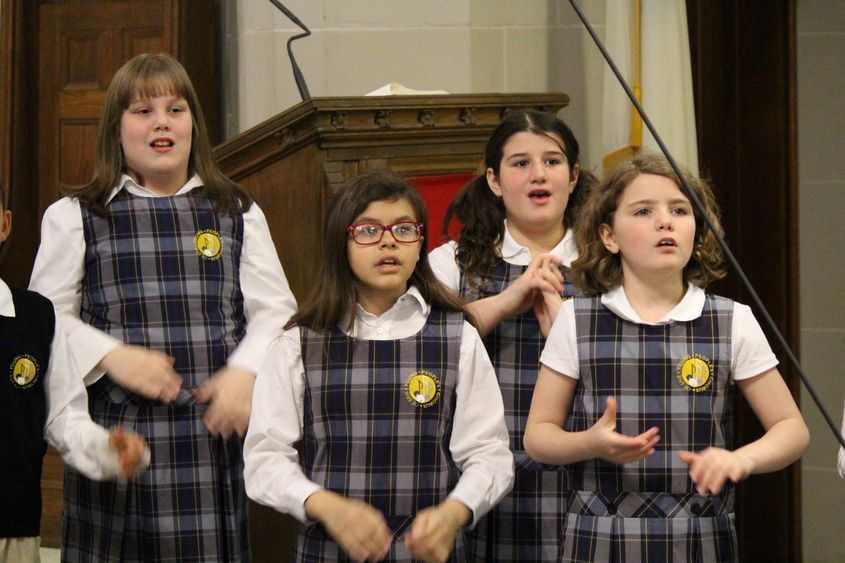 ERIE, Pa. — "There's no place like home." It's more than cliché. Sometimes there is nothing more therapeutic than a trip back home.
That's a theme that will be emphasized in "Love Call me Home," this year's spring concert from the Young People's Chorus of Erie.
"What is it that calls us back, that beckons us home to the core of ourselves and our best and noblest aspirations? A lot of the time, it's love," said Gabrielle Dietrich, YPC's artistic director. "Something wakes us up in our weaker moments and reminds us that we are here to do more than win or feel good — maybe it's a friendly dog, a laughing baby at the grocery store, a patient driver letting us cut into their lane or a close friend kindly telling us the uncomfortable truth. Love brings us back to our senses, makes us take a breath, and calls us home. 'Love Call me Home' is a program about love, but also about the times we might lose our way and need another chance."
The concert begins at 7 p.m. on Friday, May 12, at Luther Memorial Church, 225 West 10th St. in Erie.
Dietrich will conduct the Concert Chorus, Young Men's Chorus, Chorale and Cantare, YPC's youngest chorus. The concert will include special performances from YPC Erie's Satellite Choirs: Bethesda Trinity Center, Leadership Christian Academy, Sisters of Saint Joseph Neighborhood Network and Wayne School.
YPC Erie is a youth outreach organization of the School of Humanities and Social Sciences at Penn State Behrend and Northwestern Pennsylvania's only comprehensive youth choral music program.
Tickets for "Love Call me Home" are available now. General admission is $10, and tickets for children ages 7-12 are $5. Children under the age of 6 are free.
To order tickets, call the YPC Erie office at 814-898-6789.
Contact
Steve Orbanek
Marketing Communications Coordinator, Penn State Erie, The Behrend College