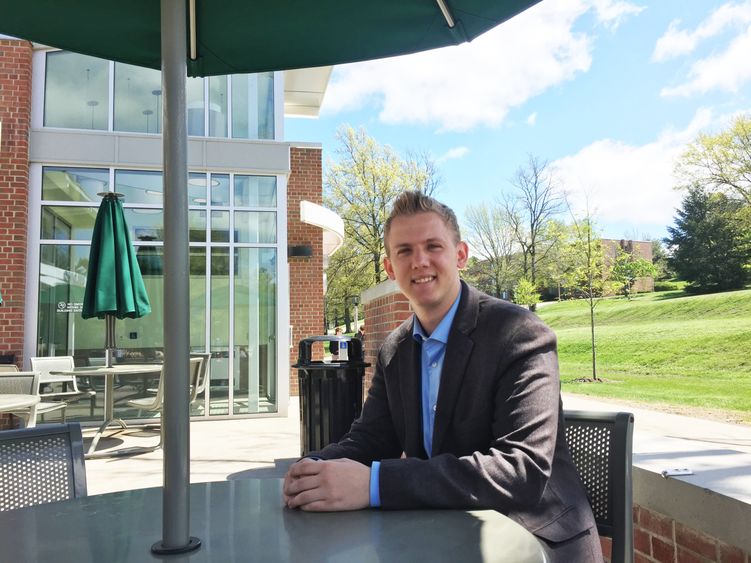 ERIE, Pa. — When he was 10 years old, Jason Pettner's life was thrown upside down.
His father, the family's breadwinner, passed away from cancer. Uncertainty was a constant theme.
Yet, with the help of a financial planner, Pettner's family made several sound financial decisions, ensuring he and his three siblings were set up for future success. Pettner does not take any of that lightly. That's why he hopes to one day become a certified financial planner and have the same impact on families.
"I love helping people, and financial planners are able to do just that," said Pettner, a finance major. "Had it not been for my family's financial planner, I do not know what we would have done."
The Beaver Falls native will soon begin his senior year at Penn State Erie, The Behrend College, and is well on his way toward achieving his goal of becoming a CFP. At the college, he has created the Financial Planning Association, a club for students with similar aspirations. He also is a member of the college's student Financial Management Association and Penn State Behrend Cru, a student spiritual awareness group.
Pettner has been a member of the college's team for the CFA Institute Research Challenge, which is considered the "investment Olympics" for university students. Each year, teams are paired with an industry mentor, who can provide up to six hours of advice, and meet with top executives of the company during a due-diligence session for financial analysts. The Behrend team won the regional challenge this year and in 2016, outperforming teams from Duquesne University, the University of Pittsburgh and Penn State's University Park campus.
Pettner was recognized for his accomplishments this spring at the Excellence in Student Leadership and Service Awards when he received the T. Reed Ferguson Award, which honors a junior who has demonstrated scholarship, leadership and citizenship through his or her academic and out-of-class involvement and shows promise of further achievement in the senior year.
"It was definitely a huge honor," he said. "It was one of those things where it felt like all of my hard work had paid off."
Another thing that drew him to the finance major is the belief that anyone can be set up for financial freedom, provided they plan accordingly.
"People think they need to make six figures, but if you start early, and stay true to your plan, it's not hard to be set up for financial success," he said. "The biggest thing to remember is that time is on your side, not against you, if you start early. That's the one thing you cannot make up."
Pettner is excited at the prospect of helping others reach their financial goals and looks forward to developing lifelong relationships with a host of clients. He plans to savor his final year as a Nittany Lion, however.
"My two older brothers and my sister went to Penn State, and my cousins are Penn Staters, so I've been bleeding blue ever since I was a teenager," he said. "I like the family atmosphere here on campus, and I'm going to miss that. I can't make it from one side of campus to another without having a conversation. I love that."
Contact
Steve Orbanek
Marketing Communications Coordinator, Penn State Erie, The Behrend College