Speaker Series returns Feb. 22 to Penn State Behrend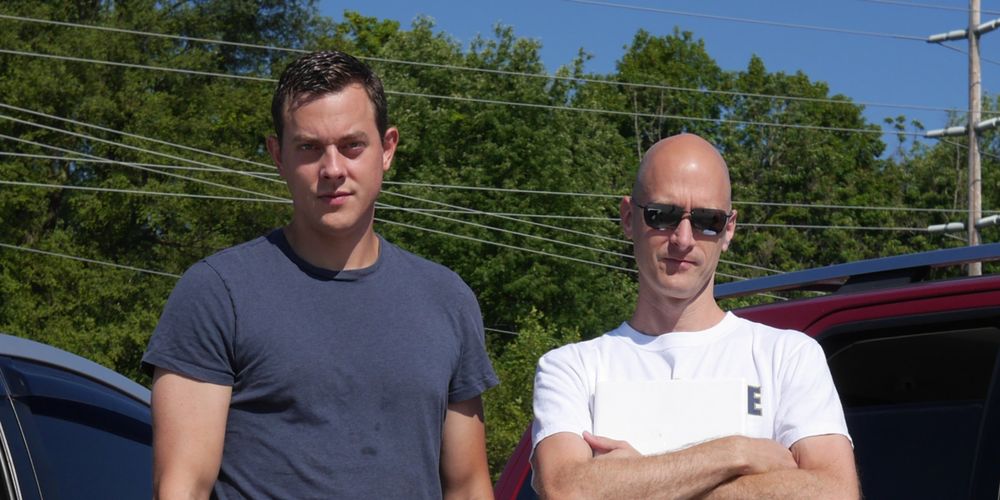 Imagine you're driving on the highway, but suddenly, someone remotely takes control of your vehicle. The vents start blasting cold air. The radio blares hip-hop music at high volumes. The windshield wipers turn on. You can't move. You're stuck.
If it sounds farfetched, it shouldn't. It's been done.
In 2015, renowned hackers Charlie Miller and Chris Valasek remotely gained physical control of a Jeep Cherokee in Missouri, exposing serious security flaws in the process. The results led Fiat Chrysler to recall 1.4 million vehicles.
Miller and Valasek will discuss the ever-evolving cybersecurity industry on Thursday, Feb. 22, when they visit Penn State Erie, The Behrend College, as part of its Speaker Series. Their presentation begins at 7:30 p.m. in McGarvey Commons of the college's Reed Union Building. The program is free and open to the public.
Miller and Valasek currently serve as principal autonomous vehicle security architects at Cruise Automation, a developer of driverless cars. Miller, a former National Security Agency hacker, is the former head of autonomous vehicle security division at Didi Chuxing, a China-based ride sharing company. He also worked at Twitter. Valasek is the former security lead at Uber's Advanced Technologies Center and also the chairman of SummerCon, America's oldest hacker conference.
Miller and Valasek have also been recognized as two of the most technically proficient hackers on earth by ForeignPolicy.com.
Their appearance at Penn State Behrend is made possible by the college's Student Activity Fee, the Division of Student Affairs and the Harriet Behrend Ninow Memorial Lecture Series Fund. For additional information, contact the Office of Student Activities at 814-898-6171.
Contact
Steve Orbanek
Marketing Communications Coordinator, Penn State Erie, The Behrend College