Rhythms of Life Series resumes March 14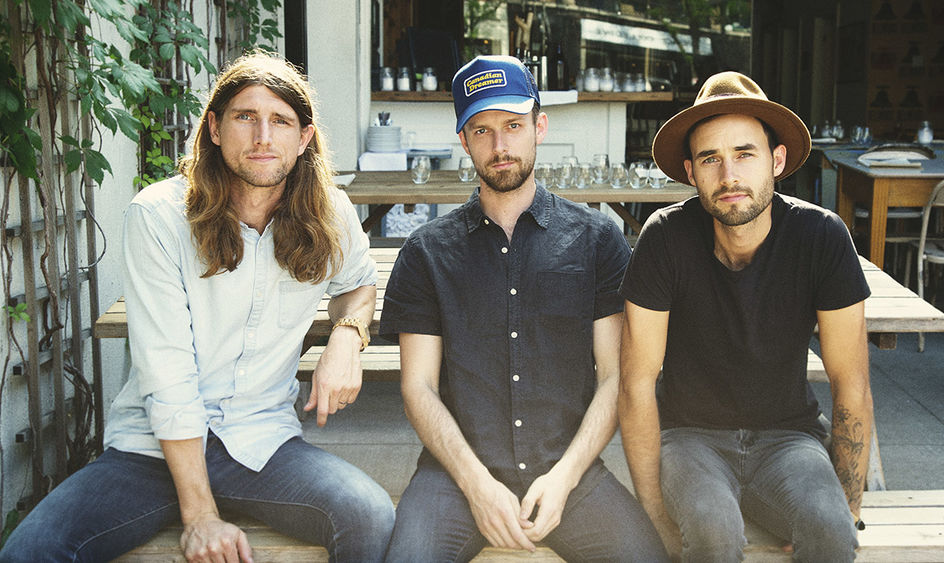 ERIE, Pa. — With "The Drift," a song from their 2015 LP "Simple Victories," the East Pointers show the strength of early restraint: The song builds on a tambourine foot tap and a quiet banjo line. Then it opens wide, rising on fiddle, picked guitar and heel stomps, until it cartwheels, like a kite tied to a fisherman's trawler.
The band — fiddler Tim Chaisson; his cousin, the banjo player Koady Chaisson; and guitarist Jake Charron — balance melancholy with Mumford-style euphoria. Their take on contemporary Celtic folk unpacks a wanderer's cart of jigs, reels, toe-taps and ballads.
"Traditional music has always been at the core of what we do as a band," said Charron, who will bring the band to Penn State Erie, The Behrend College, on March 14. "There's something powerful about a style of music that has been passed on for generations around the world."
The trio was founded on Prince Edward Island, on Canada's east coast. They followed "Simple Victories," which won a Juno Award, with 2017's "What We Leave Behind," a broader, more cosmopolitan, take on Celtic influences. Recorded in Nashville, it has room for both "82 Fires," which was inspired by a trip to Tanzania, and "John Wallace," a mournful ballad about a 19th-century Nova Scotian shipwreck.
"We're always trying to grow our sound," Charron told Timber and Steel, an Australian folk-music blog. "We still try to create tracks that we're able to replicate live as a trio, however. With the exception of a few layers here and there, we should be able to get through most of it live."
The band's performance at Penn State Behrend is part of the Rhythms of Life Series, an outreach program of the college's Office of Educational Equity and Diversity Programs. The free lunchtime concerts introduce students and others in the Penn State Behrend community to a broad range of world influences and traditions in music, dance and storytelling.
The East Pointers will perform at noon on March 14 in Bruno's Café, in the Reed Union Building. The concert is free and open to the public. For more information, call 814-898-7101 or visit behrend.psu.edu/RhythmsofLife.
Contact
Robb Frederick
Assistant director, news and information, Penn State Behrend