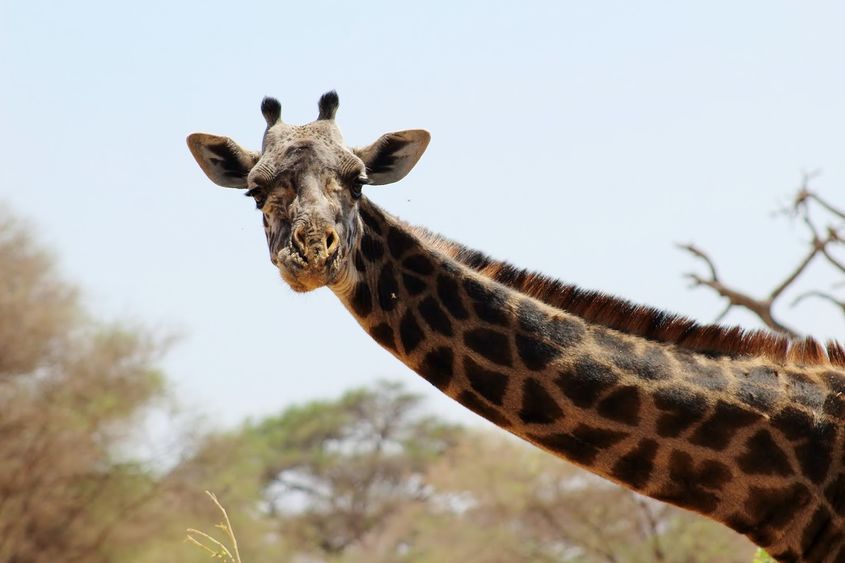 At the welcome party, before the four-day trip into Tarangire National Park, where they would study elephant behavior, Allyson Maloney's hosts slaughtered a goat.
Maloney, a senior at Penn State Erie, The Behrend College, was apprehensive. She had traveled to Tanzania on a Benjamin A. Gilman International Scholarship, a program run by the U.S. Department of State, to study wildlife and conservation methods. She spent the entire fall semester on safaris and in Maasai villages; on days off, she climbed waterfalls beyond the banana farms of Mto wa Mbu.
"I wanted to gain some more cultural perspective," she wrote in her study-abroad blog, "Adventures of Ally." So she watched the goat die, and she saw how the Maasai made full use of its body, and she listened, and didn't judge, as the tribesmen explained the value of each of the animal's organs.
"It was a totally different way of viewing anatomy, far from a typical dissection," Maloney, a biology major, wrote. "It was not something I would want to experience more than once, but I was glad I attended."
The rest of her semester was postcard-appropriate: Maloney watched a massive herd of wildebeests cross the Serengeti. She saw lions, leopards, cheetahs and hippos. At night, in her tent, she listened as baboons passed through the camp.
She contributed to local field research. She collected some of the first data about butterflies in Tarangire. She surveyed more than 2,000 trees on Manyara Ranch, analyzing the impact that elephant herds have on vegetation, and presented her findings to more than 100 members of the Maasai community, stressing the importance of animal conservation and regulation.
"I have wanted to work with animals my entire life," she said. "To see how they act in the wild, and to witness their full-on natural behavior – that just isn't possible in the United States.
She learned from the Maasai as well. She helped construct a tribal hut, using Acacia branches and – not her favorite part – cattle dung. She beaded bracelets with the tribe's women and played soccer with their children. She took more than 3,500 photographs.
Maloney is now back in the states, completing her degree and working again at the Erie Zoo, where she interacts with penguins, reptiles and barn animals.
"She has a great attitude," said Scott Mitchell, president and executive director of the Erie Zoological Society. "She's caring, and she's concerned, and she wants to take the next step, which is to observe and eventually protect animals in the wild."
Her time in Tanzania, watching lions mate and studying birds at Lake Manyara, broadened her perspective, Maloney said.
"It's entirely different when you are in that community, hearing their ideas and concerns about conservation and seeing firsthand what really works," she said. "It's just so energizing. You're with people who are as focused on animals as you are, and you're in animal-lover's heaven. It's hard to believe how beautiful one place can be."
Contact
Robb Frederick
Assistant director, news and information, Penn State Behrend