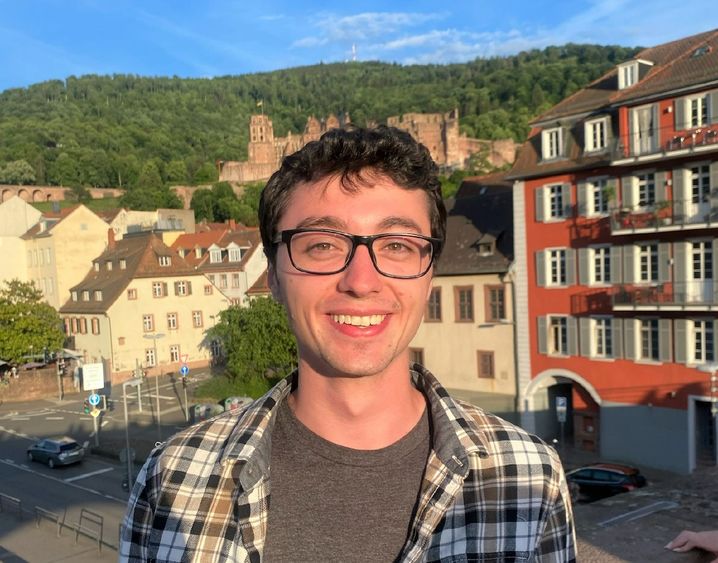 ERIE, Pa. — In Puebla, at the foot of the Popocatépetl volcano, homes are sided with tin-glazed painted tiles. The colors and patterns are perfect for Instagram.
To see the tiles firsthand, however, and to become fully immersed in the culture of Puebla, in southern Mexico, is a far different, and richer, experience.
"There is no substitute for visiting a country and interacting with its people to get to know the place," said Catlin Lowes, a Penn State Behrend history major who studied abroad in Mexico in May and June. "The experience showed me how Mexican people view and interact with their history in a way that reading a book written in English never could."
After a pause for the pandemic, which limited international travel, Penn State's study abroad programs have resumed, with options for 10-day, semester-long or year-long travel. Some students travel independently; others visit countries as part of an instructor-led embedded course.
In the last year, 42 Behrend students have studied abroad. They traveled to Italy, Canada, Germany and Mexico, among other countries.
They gained far more than a passport stamp.
"They really come back changed, and having grown in maturity," said Ruth Pflueger, director of Behrend's Learning Resource Center and the coordinator of the college's study-abroad programs. "These students are going to do well. They are enthusiastic and curious. They can go to unfamiliar places and adapt. Employers like to see that."
Lowes has long had an interest in Mexico and its history with the United States. Living with a Mexican family improved his fluency in Spanish and deepened his appreciation for the country.
"Seeing a country, experiencing its culture, and getting to know some of the people are critical steps in understanding a place," he said. "This was a way better way to do that than taking a cruise to Cancun."
Aubin Kotewicz, a senior in the international business and business economics programs at Behrend, completed a "Maymester" course in Pforzheim, Germany. Like Lowes, he received a Gilman scholarship, a national award administered through the U.S. Department of State.
"Being immersed in another country made me appreciate the cultural differences," he said. "Walking the streets of Germany and France gave me the opportunity to see what those countries are like firsthand. That's something the camera of a phone cannot fully capture."
Kotewicz was invigorated by the experience, especially after two years of screen-based COVID learning.
"This experience was exactly what I needed in my life," he said. "To be able to go to Germany and take in-person classes while also getting to observe the country's beauty and history — that was something I will never forget."
Contact
Robb Frederick
Assistant director, news and information, Penn State Behrend