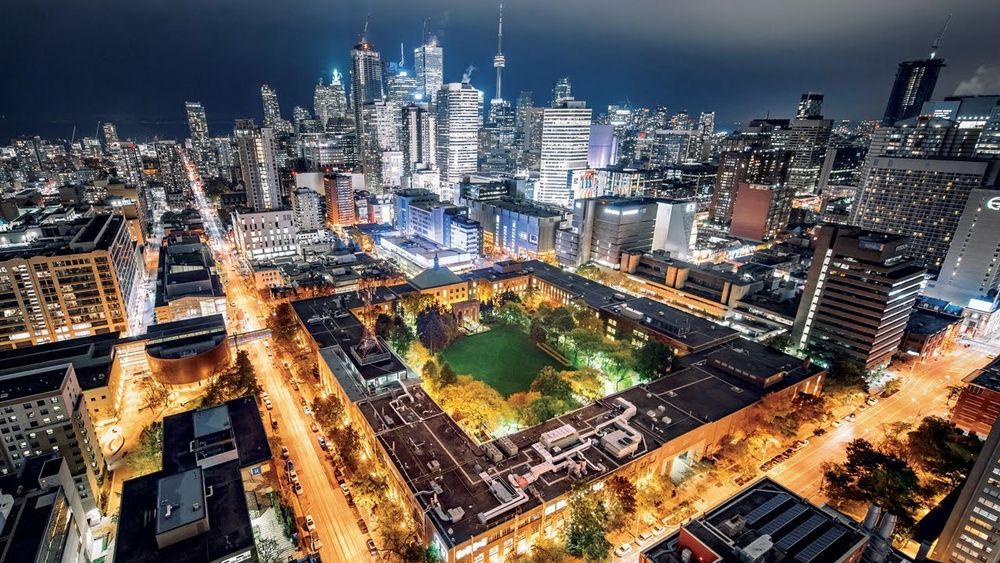 ERIE, Pa. — The milk takes some getting used to. Canadians buy it by the bag — a floppy four-liter pouch from Nielson or PC Organics. They cut open a corner and pour it from a reusable pitcher.
In an ordinary year, right about now, a group of students from Penn State Behrend would be buying the weird bagged milk. The students, led by Robert Speel, associate professor of political science, usually spend a month in Toronto, at Ryerson University, learning the Canadian political system. They debate complicated policy — heath care, guns, end-of-life rights — and gain international perspective on some of the most contentious political issues in the United States. They also experience life abroad, if only for a few weeks.
"There is no experience quite like living in another country," Speel said. "It changes your view of the world you thought you knew."
This year is different. The pandemic forced Speel to cancel the immersive component of the course. He restructured the class, designing it as a "virtual study-abroad" experience, with guest speakers and discussion of street-level Canadian culture.
One lesson centered on the penny: Canada stopped minting 1-cent coins in 2012. The pennies no longer circulate widely, and merchants usually round cash transactions to the nearest 5-cent increment.
"We also talked about Canada's bank notes, which are now printed on polymer," Speel said. "They have innovative, transparent features and metallic images that you don't yet see in American currency."
The class also learned about Canada's biggest brands, including Tim Hortons and Canadian Tire.
Each class session began with a discussion of current events. Students were required to watch the Global National nightly newscast, which is streamed online.
A series of Canadian guest speakers brought more in-depth perspective: One worked in the district office of Deputy Prime Minister Chrystia Freeland. Another was a policy analyst for Health Canada. A third worked as a case manager for Tribunals Ontario, which resolves nearly 100,000 claims every year, from license appeals and landlord-tenant disputes to family-court cases.
Speel's summer course typically includes students from both Behrend and Ryerson. This year, as other study-abroad opportunities were canceled, he saw more students from across Penn State: Several majors still require a study-abroad experience.
This year's cohort included students from the global studies major at Penn State Berks and the global health minor at University Park. Those students brought new perspectives to the class discussions.
Speel saw value in that, even without the traditional travel component.
"The goal, always, is to open our students to new ways of viewing the world," he said. "An international perspective broadens your frame of reference. It also gives you a new way to analyze American politics and the problems we don't think can be solved."
Contact
Robb Frederick
Assistant director, news and information, Penn State Behrend