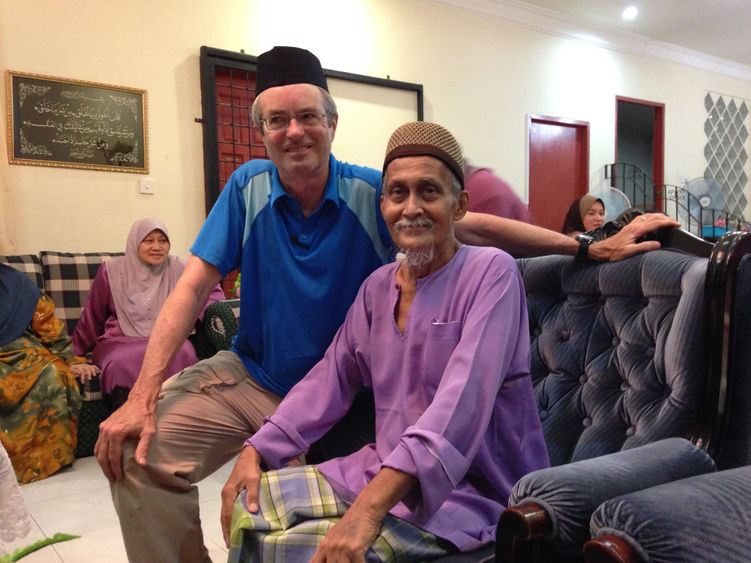 The Peace Corps, the international volunteer service organization, started not with a mission trip, but with a visit to a college.
"During the 1960 presidential campaign, John F. Kennedy made a late-night stop at the University of Michigan," said Jonathan Hall, associate teaching professor of physics at Penn State Behrend. "He made an off-hand remark inquiring whether the college students there would be willing to serve in a developing country.
"It would have been a forgotten campaign speech," Hall said, "except that the students organized and sent a petition with hundreds of signatures, asking for the opportunity to serve others and their country."
Hall served after his undergraduate years. His time in the Peace Corps remains a transformative life experience -- so much so that 40 years later, he regularly encourages Behrend students to consider joining. He even staffs a recruiting table at Behrend's twice-yearly Career and Internship Fair.
"The Peace Corps is a great opportunity to learn about another culture, to develop one's talents, and to be of service to people in a developing nation," Hall said. "An example of the impact that is possible is Alejando Toledo, the former president of Peru, who said, 'I am one of 16 brothers and sisters. Born in extreme, extreme poverty…I am the first president of indigenous descent who has been democratically elected in 500 years in South America, to a large extent thanks to the Peace Corps.'"
Hall served in Malaysia.
"While none of my former students became a president," he said, "I did help the children of subsistence farmers and fishermen become teachers and nurses, who in turn contributed to education and health care in places where it was scarce."
Hall is proof that the Peace Corps stays with you. A few years ago, he even returned to Borneo to catch up with some of his former students.
That's why he is excited about a new partnership between the Peace Corps and Penn State, which will offer a preparatory program for students who are interested in volunteering.
Peace Corps Prep is a certificate program for undergraduate students of any major. Students who participate in the program gain skills and experiences that make them attractive candidates for the Peace Corps, or for any form of international or service work. The inaugural cohort will begin this semester.
Accepted students will build their coursework around one of six strategic competencies that the Peace Corps seeks in its volunteers. The program requires students to complete a set number of field hours in their chosen competency area, and to take globally minded classes, show language competency and engage in career-related activities.
Interested students are required to complete an online interest form by Oct. 16 to be considered for the inaugural cohort. Program requirements, application information and other details can be found at the Peace Corps Prep website.
Contact
Heather Cass
Publications and design coordinator
Penn State Erie, The Behrend College