University commits $250,000 for Energy University Partnership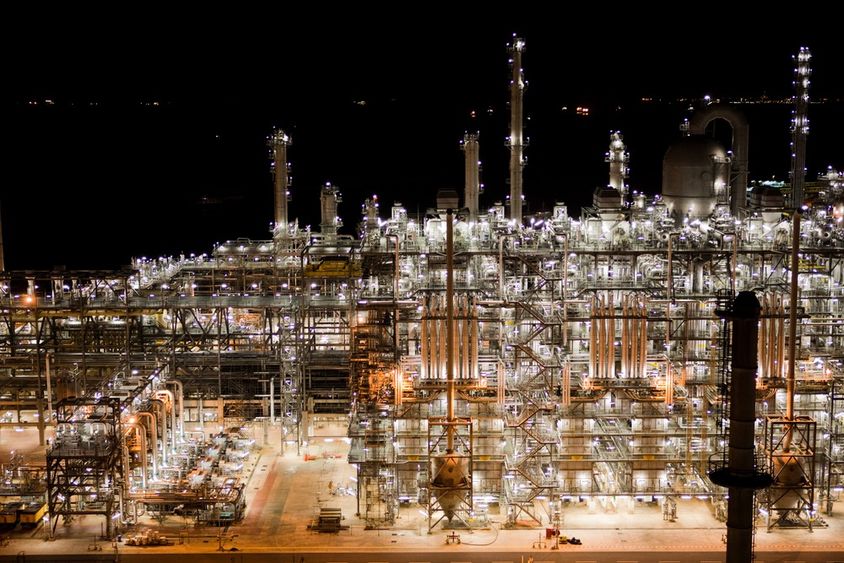 ERIE, Pa. — The Pennsylvania Department of Community and Economic Development (PA DCED) has selected Penn State Behrend as a lead partner for developing business and market opportunities created by a $6 billion Shell Pennsylvania Chemicals project in Beaver County.
Shell is building an ethane "cracker" plant that will convert natural gas liquids into polyethylene, a plastic material that is used in packaging, automotive parts, carpets and other products. The facility, which is expected to open in 2020, will produce 3.5 billion pounds of polyethylene every year.
Access to that material — which traditionally has been produced in and shipped from the Gulf Coast — will reduce transportation costs and shorten the supply chain for most U.S. and Canadian plastics manufacturers. Seventy percent of the North American polyethylene customer base is within a 700-mile radius of Pittsburgh.
"PA DCED appreciates the strong partnership with Penn State Behrend's School of Engineering and is excited about the opportunities for additional growth in the plastics industry that will emerge from the Shell investment," said Denise Brinley, senior energy adviser with the department. "Penn State Behrend can provide critical connections to research support, materials testing and a talent pipeline that will add value to this large-scale petrochemical investment and associated growth in the plastics sector."
The strength of Erie's plastics industry and the success of Penn State Behrend's School of Engineering, which offers one of only six accredited U.S. plastics undergraduate programs, makes Erie of particular interest to DCED. The agency will pilot its development strategies for Shell-related business, including downstream manufacturing, during a series of events in Erie County over the next three years. Several of those events will be hosted at Penn State Behrend.
To support the partnership with DCED and promote growth in northwestern Pennsylvania, Penn State has committed $250,000 to an Energy University Partnership for oil and gas strategies. The funding — part of a $2 million commitment to priorities identified in Penn State's 2016-2020 Strategic Plan — will advance student-led research through the Institute for Natural Gas Research, the Marcellus Shale and Natural Gas Extension Office and at several Penn State campuses, including Penn State Behrend. It also will create a dedicated strategy room at Penn State Behrend, where stakeholders can collaborate while pursuing partnerships and other opportunities with the Shell facility.
The first element of that support already is in place: A web-based research network where businesses and organizations can post questions related to oil, gas, shale, plastics and related energy matters, including supply chains, economic development and environmental sustainability. Questions will be assigned to student research teams at Penn State's Behrend, Beaver, Harrisburg and University Park campuses, and at the Pennsylvania College of Technology, with oversight by faculty experts. There will be no charge for initial research through the site, which is at askpennstate.psu.edu.
The partnership also will position Penn State graduates for employment at Shell and other petrochemical companies, and at companies that use polyethylene. New curricular and research initiatives are being developed to advance that goal.
Shell will employ approximately 600 people on-site once production of polyethylene begins in Beaver County. The impact outside the gate will be even larger: For every employee Shell hires, as many as 13 more will be needed in downstream and related industries, according to an economic analysis by Robert Morris University. That could lead to $19 billion in regional economic activity over the next 40 years, according to the report.
"The Erie region is uniquely positioned to take advantage of this opportunity," said Amy Bridger, senior director of Corporate Strategy and External Engagement at Penn State Behrend. "Our plastics companies are well established and positioned for growth. Expansion of the Plastics Engineering Technology program at Penn State Behrend and the development of new curricula and research will help those companies and others across the industry meet the workforce demands of a larger, Pennsylvania-focused market. Our students also will benefit, through opportunities for industry research, increased exposure to potential employers and the sort of experiential learning that you can't offer in a classroom."
Contact
Robb Frederick
Assistant director, news and information, Penn State Behrend