Penn State Behrend plastics technologies conference returns this June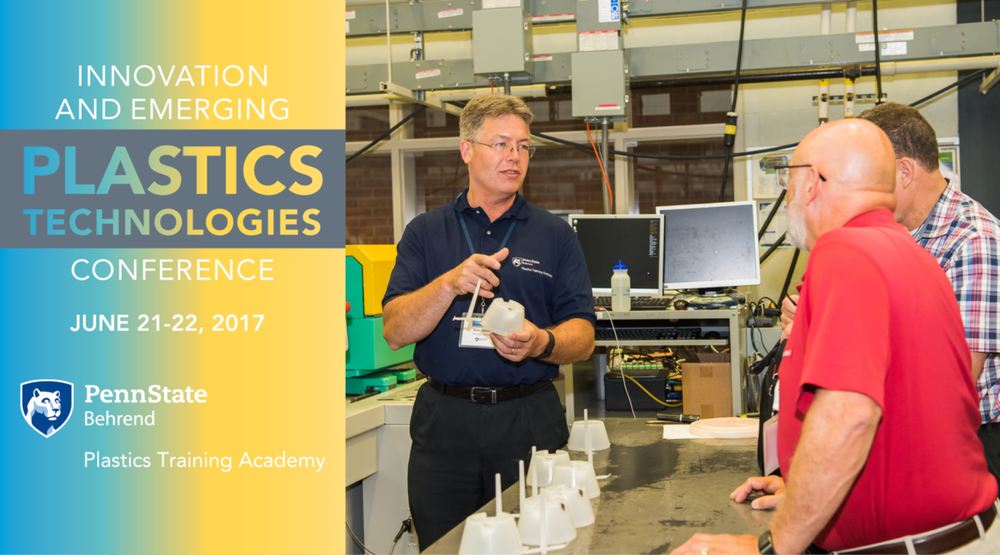 ERIE, Pa. — The 1967 film "The Graduate" predicted there would be "a great future in plastics." For Bill Bregar, the best is still to come.
Bregar is the last remaining original staff member at Plastics News, a weekly, 46,000-circulation trade newspaper founded in 1989 to cover the plastics industry. As the publication's machinery beat reporter, Bregar has had a front-row seat to the plastics industry for nearly 30 years. He's seen its highs and its lows, yet he remains especially enthusiastic about its future.
That enthusiasm will be the focus of his keynote talk, "The Business of Plastics: Past, Present and Future," one of the many highlights of the sixth Innovation and Emerging Plastics Technologies Conference, which will be held June 21-22 on the Penn State Behrend campus.
As part of the talk, Bregar will offer potential alternatives to the reciprocating screw for injection molding. He also will discuss highlights in technology and management styles he has witnessed throughout the past 25 years.
In addition to the keynote talk, attendees of the two-day conference will hear presentations by several industry experts and take part in hands-on tutorials. Many of the tutorials will be held in the campus' 10,500-square-foot plastics processing lab, the largest, most comprehensive plastics training lab in the country.
"We have a wide range of topics and a diverse audience, so there will be numerous takeaways," said Brad Johnson, lecturer in engineering and conference chair. "We will have sessions that should help practitioners understand some of the trends in the plastics industry as well as more technical sessions on topics such as additive manufacturing, processing, materials, material analysis, product development and tooling."
More than 150 plastics professionals from more than companies are expected to attend this year's conference. For a complete conference schedule or to register, visit behrend.psu.edu/plastics.
Contact
Steve Orbanek
Marketing Communications Coordinator, Penn State Erie, The Behrend College