Penn State Behrend student Annalie Fitzgibbon to study at Rosenheim University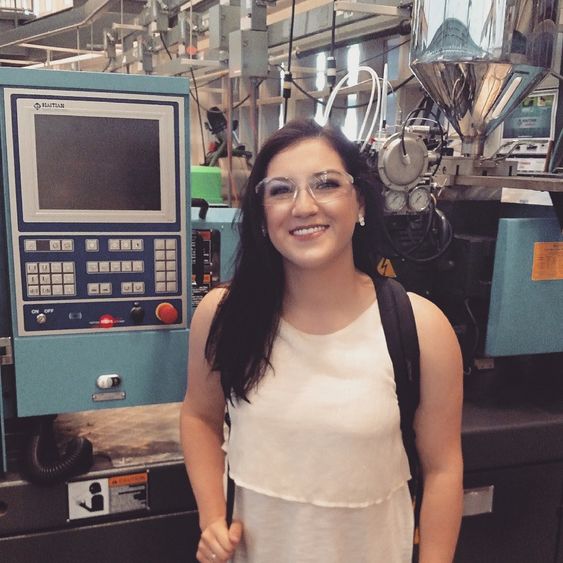 ERIE, Pa. — During a 10-day trip to Austria and Germany this past fall, the wheels started to turn in Annalie Fitzgibbon's mind.
The Penn State Behrend senior and her plastics engineering technology classmates were visiting Rosenheim University of Applied Sciences in Germany. As it happened, less than a month earlier, Fitzgibbon had applied for one of the U.S. Department of State's Benjamin A. Gilman International Scholarships with hopes of studying at that very school.
"When I was standing there on the campus, I was pretty overwhelmed," said Fitzgibbon, who is also pursuing an associate degree in mechanical engineering as well as a minor in operations and supply chain management. "I wondered what it would be like to study there and wondered if I even really had a chance at earning the scholarship."
A month and a half later, Fitzgibbon received the news that she indeed was a recipient of a Gilman Scholarship. At that moment, she was all in.
"Right then, I fully committed to Rosenheim," said Fitzgibbon, a Waterford, Pennsylvania, native. "When I was there, I was nervous, but now that it's getting closer, I'm relaxed and excited. I can just picture it now."
The Gilman Scholarship is a grant program that assists students with the costs associated with tuition, travel, and room and board, so that they can study or intern abroad. The goal is to help students gain skills critical to our national security and economic competitiveness.
As part of the application process, Fitzgibbon wrote two essays, one which summed up her own personal background and another that indicated how she would use the study abroad experience to help others. For the second essay, Fitzgibbon detailed her experience as a Behrend Engineering Ambassador and how she spends 30 hours every year visiting local elementary and high schools promoting STEM education.
"The idea is that you get (the students)' minds thinking about a career in STEM," Fitzgibbon said. "I think this experience will really be helpful because there's so much more that I can show them. I'll be able to say, 'Look, a career in STEM can literally take you across the globe.'"
Fitzgibbon will leave for Rosenheim University in the beginning of March, and she will study there until the middle of August. While there, she will take one engineering course and three business courses, which will help satisfy her minor.
She is excited to be able to work and learn in Rosenheim's impressive plastics laboratory, but beyond that, she also relishes all of the life experiences that are to come.
"I can hop on a train and be in another country just like that," Fitzgibbon said. "I want to embrace the culture and be able to learn from all these experiences. It's a once-in-a-lifetime experience, and I can't wait for it."
Contact
Steve Orbanek
Marketing Communications Coordinator, Penn State Erie, The Behrend College