Students build dream homes at Penn State Behrend's College for Kids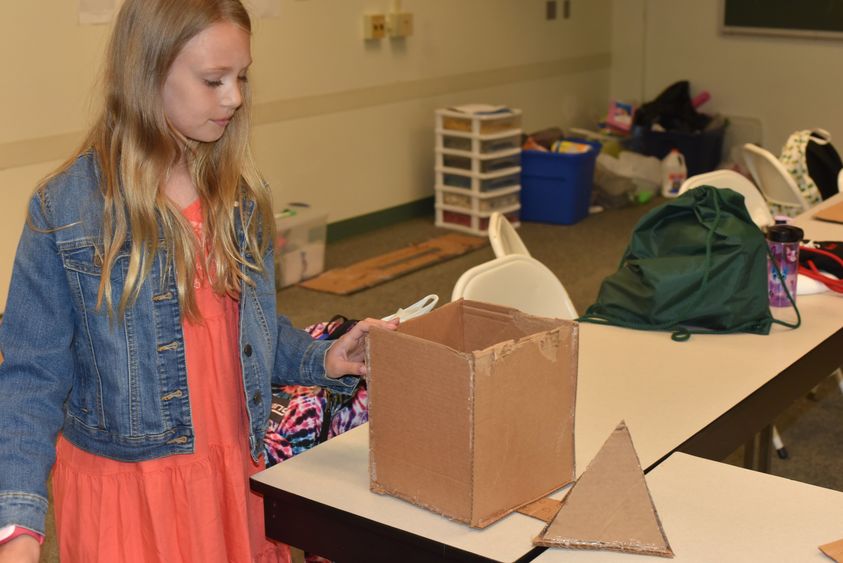 ERIE, Pa. — Linnea Henderson is a big fan of the "open concept" when it comes to interior design.
"I decided to mix my living room with my kitchen and dining room," said Henderson as she navigated through the Homestyler home design app. "It just seemed right. I mean, I figured this my dream house, so it should be what I like."
Henderson was one of almost 30 students enrolled in the "Engineer and Build Your Dream Home" class as part of Penn State Behrend's College for Kids program. More than 100 courses were offered this summer as part of the youth outreach program, which celebrates its 25th anniversary this year.
In the "Engineer and Build Your Dream Home" course, students found out that creating a dream home requires more than just imagining the perfect home with lots of rooms and windows. Engineering and architecture are key when it comes to designing a house.
To illustrate that point, the course was broken up into four different sections. First, the students mapped out their homes on paper. They then replicated the design with LEGOs before ultimately designing the homes on computers with the Homestyler app. On the last day of class, they used cardboard, glue, colored paper and other items to construct the homes.
Inspiration for Henderson's home came from a recent family vacation.
"We went to South Carolina, and the houses there were really, really pretty," said Henderson, who is a fourth-grade student at Edinboro Elementary School. "It made me kind of wish I could have a beach house, so that's the design I went for."
Mya Miller, a third-grader at North East Intermediate Elementary School, created a model home with several different rooms. She even added miniature, cardboard televisions, which she placed in some of the rooms.
Her goal, she said, is to bring the house home and have some of her dolls and toys play inside it.
"This has been really fun," Miller said. "You get to design your own house, and you don't have to use any other ideas but your own. That's what I like best."
Contact
Steve Orbanek
Marketing Communications Coordinator, Penn State Erie, The Behrend College