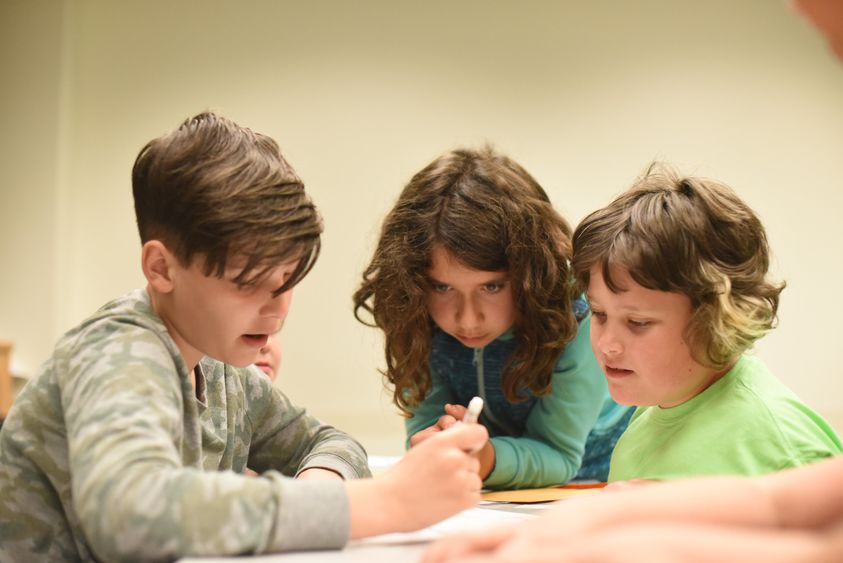 ERIE, Pa. — When Casey Bunce walked into her classroom last week, she couldn't help but notice the paper.
It was taped all over the walls. Why was it there? And what did it mean?
"It was pretty strange. There was just a ton of it all over the place," said Bunce, an eighth-grader in the Wattsburg School District. "But that's also what made it fun. It was cool to be able to come into the classroom and try to solve that mystery."
Bunce was one of 20 students enrolled in the "Escape Room" class as part of Penn State Behrend's College for Kids program. The class was one of more than 100 courses offered as part of the summer enrichment program, which celebrates its 25th anniversary this year. It also happens to be the largest year yet for the program; nearly 1,400 children between the ages of 6 and 14 are participating.
The "Escape Room" class is exactly what you'd expect. Just as with large-scale escape rooms, the students were tasked with solving a series of puzzles and riddles using clues, hints and strategy. Once they had solved one puzzle, another would present itself.
That's what Aiden Yingling liked best. A seventh-grade student at J.S. Wilson Middle School, Yingling has a knack for solving puzzles, and in the escape room, he was in his element.
"It's really fun and interesting," Yingling said. "We came in yesterday and were given a folder, which we had to go through to find a piece of paper with a code on it. We then had to use that code to solve a puzzle. I really like math, so this is perfect for me."
Each day, the students would complete one or two different escape-room puzzles. At the end of the weeklong class, they had the opportunity to create their own escape rooms, which they tested on their peers.
This was the first time that Yingling had ever participated in an escape room, but it likely won't be his last. This summer, he and his family will be vacationing in the South, and he hopes his mom will make an addition to the travel itinerary.
"We're going to North Carolina, and I already asked my mom if we can do an escape room," Yingling said. "I've not done one, but I think I'd be pretty good at it now."
Contact
Steve Orbanek
Marketing Communications Coordinator, Penn State Erie, The Behrend College