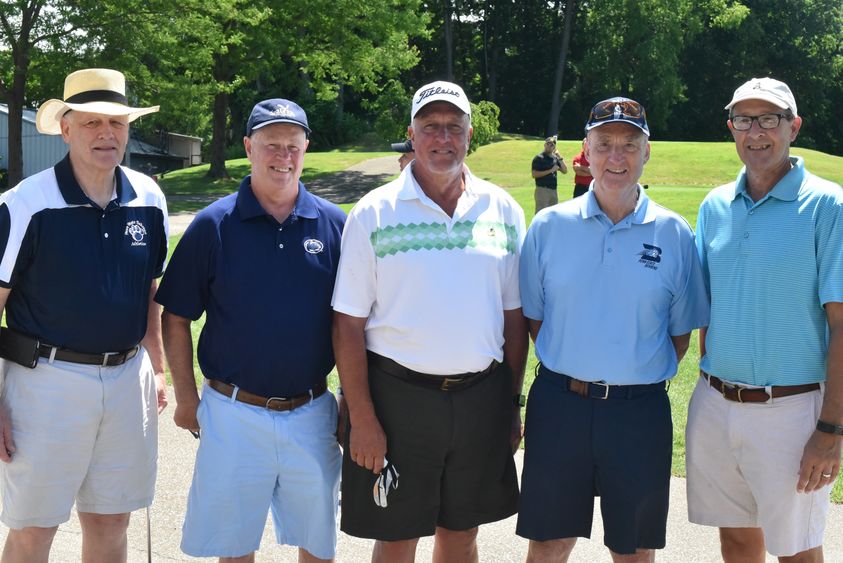 ERIE, Pa. — Roger Sweeting knows you don't need stars to win in basketball.
In 1968-69, he coached the Penn State Behrend men's basketball team to a perfect 20-0 regular season record, earning a berth in the Regional JCAA Tournament. The key to the team's success: no stars.
"That was such a balanced team," said Sweeting, who also twice served as director of athletics during his time at the college. "There were no stars on that team. Nobody even averaged 20 points a game, so the other teams could not key in on one guy."
The 20-win season is the only undefeated regular season in any sport in Penn State Behrend history. The team was inducted into the college's Athletics Hall of Fame in 1998.
The bonds developed during that season remain strong today. Last month, several members of the team returned to Erie to celebrate the season's 50th anniversary. The players toured Behrend's campus, visiting Erie Hall, the site for so many of their special victories. They spent time at Peek'n Peak Resort, and some participated in the Herb Lauffer Memorial Golf Tournament, which honors longtime athletic director Herb Lauffer, who was an assistant coach on the 1968-69 team.
"It's great to come back and catch up," said Dan Fry, a forward on the team. "It was a different game back then. A bit more structured, not as athletic but still very competitive. We were trying to win them all, and it was just a lot of fun."
Duane May, a Harbor Creek native who now resides in Houston, played forward on the undefeated team. He attributes much of the team's success to conditioning, an area where the team was well beyond its years.
"Coach really emphasized being in shape, so we just ran teams to death," May said. "They would get so tired that they could not keep up. And we were so deep that if anyone got tired, we could bring in five fresh guys from the bench."
The balanced offensive attack is also what contributed to the team's impressive ability to rack up points. Five players averaged more than 10 points per game and several others were just below that. Overall, the team averaged nearly 100 points per game.
Despite all of its success, there were some close calls. During the reunion, the team reminisced about a game against Kent State, which took an early 11-0 lead in the contest and used a full-court press to slow Behrend down.
That forced the Lions to play catch-up for much of the contest, but thanks to a 38-point outburst from May, the Lions were victorious.
As the former players reflected on memories, they also expressed excitement over how the program has grown. Current head coach Dave Niland is in his 25th season leading the Lions, and the team has enjoyed six straight 20-win seasons.
The 1968-69 alumni relished in the fact that they helped lay the foundation for what has become such a successful program.
"It's really amazing. Dave Niland has done a great job," Fry said. "Awhile back, I was an assistant coach at Fredonia State, and we were playing Behrend. I'm not a big fan of losing, but we lost that game to Dave, and I did not know how to react. I think a part of me was happy, which goes to show how much Behrend still means to me."
Contact
Steve Orbanek
Marketing Communications Coordinator, Penn State Erie, The Behrend College