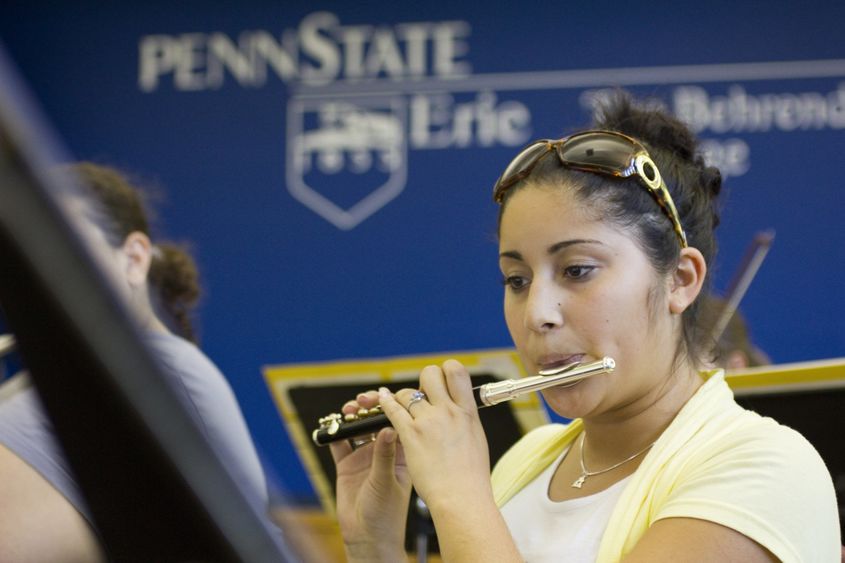 ERIE, Pa. — The Penn State Behrend Concert Band will honor the 70th anniversary of the college with a fall performance featuring music composed in 1948.
The Nov. 15 concert, titled "Celebrations," will include Hector Villa-Lobos' choral work "Ave Maria," arranged for wind band by Gary Viebranz, a senior lecturer in music at Penn State Behrend. Another composition, Alex Shapiro's "Paper Cut," will combine electronic and acoustic sounds with the percussive sounds of paper — a nod to Ernst Behrend's Hammermill Paper Company.
The concert band, which is open to all students with previous instrumental experience, also will perform selections by Steven Reineke and Leonard Bernstein.
"Celebrations" will begin at 8 p.m. in McGarvey Commons, in the Reed Union Building, and is free and open to the public. For more information, contact Viebranz at 814-898-6289 or [email protected].
Contact
Robb Frederick
Assistant director, news and information, Penn State Behrend