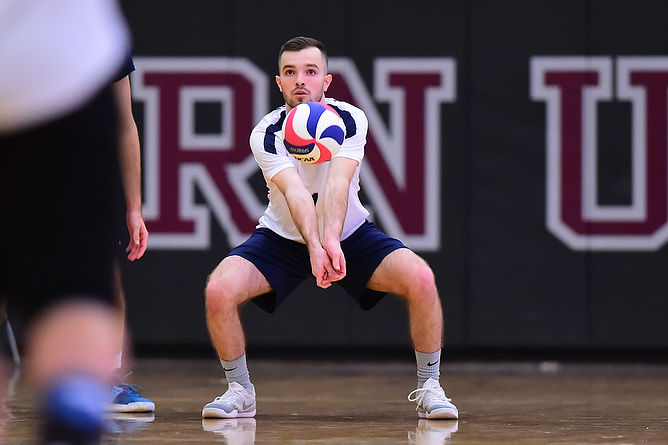 ERIE, Pa. — Penn State Behrend libero Robert McMaster, a senior from North Huntingdon, recorded 12 digs against Adrian to become the program's all-time leader. He added 12 more against St. John Fisher.
The college's basketball, track and field, wrestling and bowling teams also were in action last week. Here are the highlights:
Men's basketball
Penn State Behrend 80, Pitt-Greensburg 74
Penn State Behrend 76, D'Youville 56
Justin Gorny, a senior from South Park, scored 28 points against Pitt-Greensburg. Mike Fischer, a senior from Wexford, scored 18 points and added a career-high 10 rebounds against D'Youville.
Women's basketball
Pitt-Greensburg 72, Penn State Behrend 67
Penn State Behrend 66, D'Youville 61
Kara Haslett, a freshman from Baden, led the team with 20 points against Pitt-Greensburg. She was 4-for-4 at the foul line in the fourth quarter against D'Youville.
Men's track and field
Fifth (of 16 teams) at the Tiffin Dragon Invite
Braeden Smith, a junior from Erie, won the high jump, clearing a height of 2 meters.
Women's track and field
Third (of 12 teams) at the Tiffin Dragon Invite
Jenna Shelton, a senior from Cabot, won the mile run, finishing in 5:21.29. She was seven seconds faster than the next runner. Riley Crissman, a junior from Bradford, won the 3,000-meter run, finishing in 10:34.89 — a school record.
Men's volleyball
St. John Fisher 3, Penn State Behrend 0
Penn State Behrend 3, Adrian 0
Outside hitter Dillon Hildebrand, a junior from Red Lion, hit a season-high .457 against Adrian, with 19 kills on 35 attempts. He had 11 more against St. John Fisher.
Wrestling
Pitt-Bradford 30, Penn State Behrend 14
Michael Binni, a freshman from Canonsburg, won his fourth consecutive match with a 7-6 decision in the 125-pound weight class. Cole Ruffo, a freshman from Mercer, won his first major decision at 149 pounds.
Women's bowling
Daemen 845, Penn State Behrend 724
Daemen 838, Penn State Behrend 682
Daemen 4, Penn State Behrend 1 (Best-of-7 Baker match)
Brianna Lundy, a junior from North Huntington, led the Lions with scores of 179 and 194 in the traditional matches.
Scores, results and updates for Penn State Behrend athletics are posted at psblions.com.
Contact
Robb Frederick
Assistant director, news and information, Penn State Behrend
Jill Yamma
Sports information director, Penn State Erie, The Behrend College