Initiative benefits United Way of Erie County; donations are now being accepted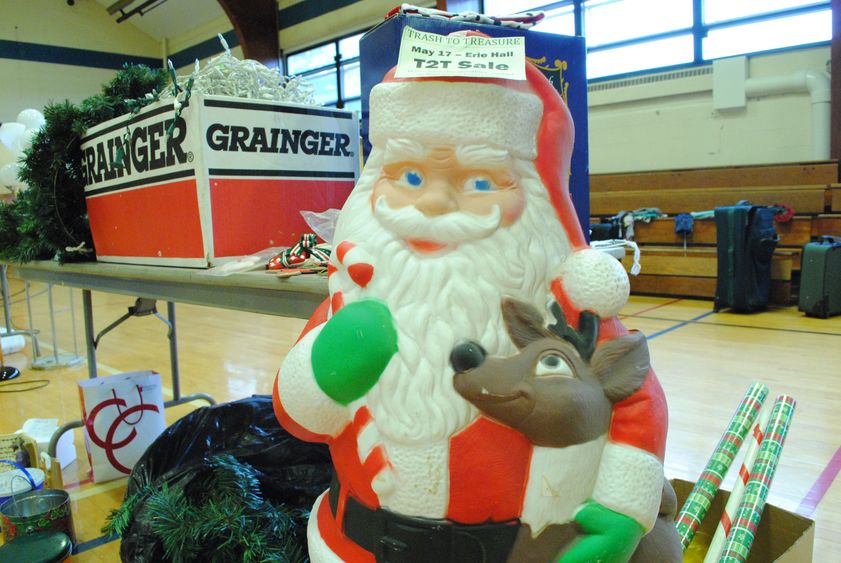 ERIE, Pa. — It's again time for some spring cleaning and Penn State Behrend is asking that you think before you toss.
The annual Trash to Treasure sale returns to the college Saturday, May 11, providing students and community members an opportunity to recycle reusable items that they no longer need.
The initiative, run through Penn State Behrend Athletics and the Office of Sustainability, aims to keep useful items out of the waste stream while raising money for United Way of Erie County. The sale will be held in Behrend's Erie Hall and offers an opportunity for thrifty shoppers to find everything from sports equipment to gently used clothes.
"Many students find that they accumulate a lot of items in their residence hall that they don't need anymore. Sometimes, they just can't fit everything in their car when it's time to head home at the end of the semester," said Sherri Mason, sustainability coordinator at Penn State Behrend. "Luckily, many of these students recognize that these items still have value, so they're more than willing to donate them to a good cause."
The sale opens at 7:30 a.m. on May 11; early admission is $5 per person between opening and 9 a.m. Free admission will be offered from 9 a.m. until the sale's end at noon. From 11 a.m. to noon, attendees can fill a bag for $5.
Donations will be accepted in Erie Hall during the weeks of April 29-May 3 and May 6-10, from 10 a.m. to 5 p.m. each day. Items accepted for donation include athletic equipment, clothing, non-perishable food, cleaning supplies, computers, light fixtures, carpets, toys, printers, fans, furniture, stereos and appliances. Televisions will only be accepted if they are flat screen and in working condition. All other electrical appliances should also be in working condition.
"Through this sale, we're not only keeping useful items from ending up in the Lake View Landfill, but we're also giving back to the Erie community as United Way continually provides for families across the Erie region," Mason said.
Last year, the sale raised $3,833 for United Way of Erie County.
For more information on Trash to Treasure, contact Mason at [email protected].
Contact
Steve Orbanek
Marketing Communications Coordinator, Penn State Erie, The Behrend College